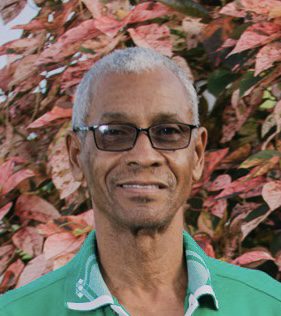 Godfrey Allicock
ALLICOCK – GODFREY MAURICE EDWARD, of Goodland, St. Michael, entered into rest on February 17, 2022.
Son of the late Aubrey and Joyce Allicock. Father of Minta, Junior, Orchid and Maurice Allicock. Grandfather of Aidan and Zahra Allicock. Father-in-law of Mark Gellineau and Lisa Allicock. Brother of Sharon Clarke, Aubrey Allicock, Janet Ralph, Marcella Allicock, Debra Allicock-Hughes and Hollis Allicock. Uncle, Cousin and Friend of many.
A service of celebration and thanksgiving will be held on Monday, March 07, 2022 at 10:00 a.m. The body of the late Godfrey Maurice Edward Allicock will repose in the Colin Parkinson Memorial Chapel, Lyndhurst Funeral Home on Sunday, March 06, 2022 from 4:00 – 6:00 p.m. There will be a private cremation at a later date. Kindly note that all COVID-19 protocols will be in effect.
The family invites you to view the live streaming of the service; to view, please click here.