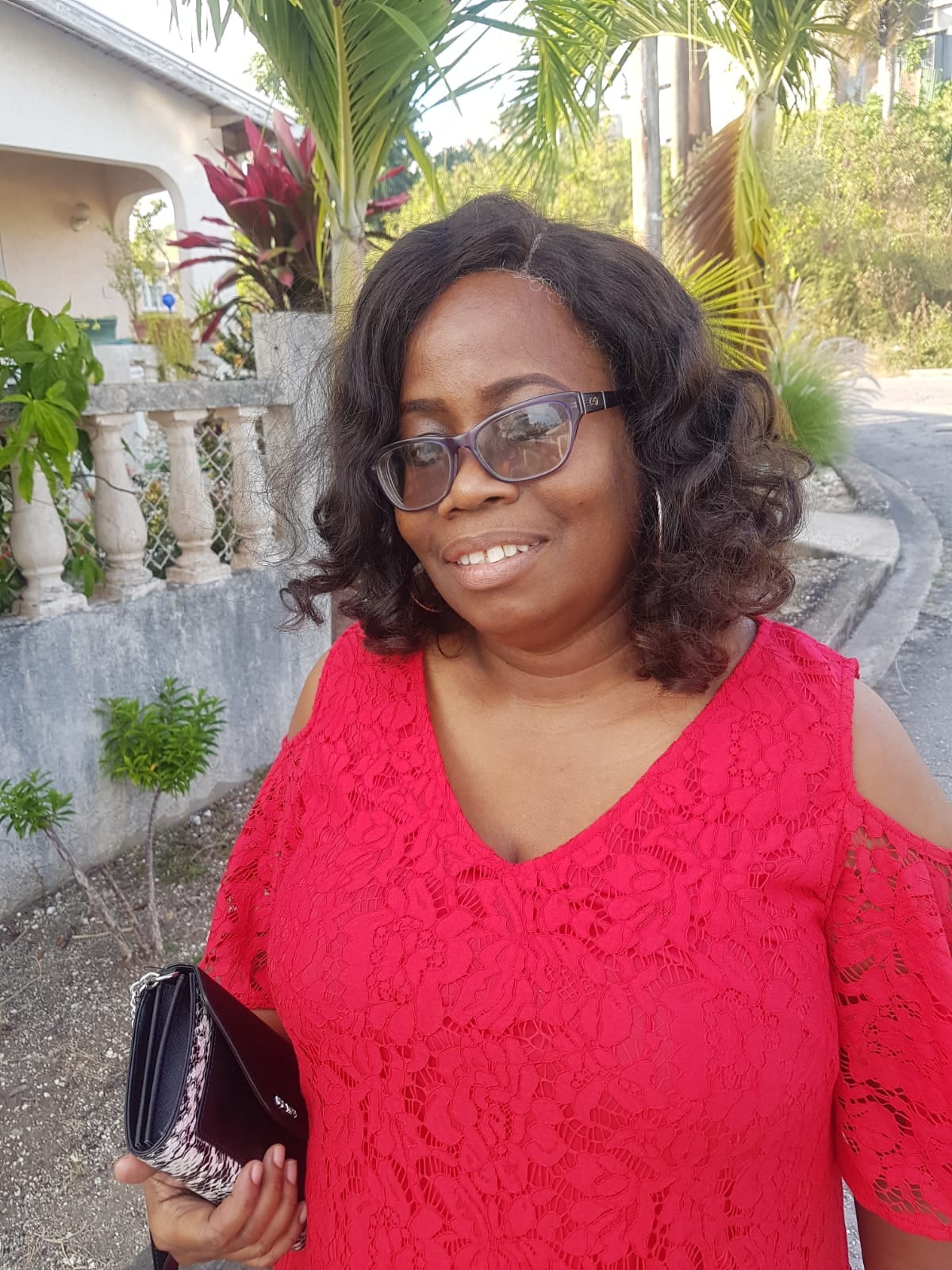 Grace Olivia Cox
GRACE OLIVIA COX, better known as "Ollie", aged 56, of 1st Avenue, Simmon's Land, Rendezvous, Christ Church entered into rest on August 23, 2018. Employee of JG's Wholesale.
Daughter of Oliver (Metropolitan High School) and the late Monica Cox.
Step Daughter of Valda Cox.
Loving Mother of Peter Cox and Kyrie' McCarthy.
Grandmother of Malika and Makayla Cox.
Sister of Joyce Cox-Chase, Mona Cox-Lewis, Carol Waithe, Lisa Ruck, Karen Cox- Franklyn and Tessa, Val-Wayne and the late George Cox.
Aunt of Keisha, Zoe and Mercedes Cox, Marriana Shepherd, Ahkeel Alkins, and many more.
Great Aunt of six.
Niece of Jean, Everett and Vita Whitehead, Lorna Caddle, the late Lester Whitehead (QC) and many more.
Cousin of Victor Wilson, Rudy Whitehead, Hazel Leacock and many more.
Sister in law of Rev. Bryon Waithe, Wendell Chase and Clairmonte Lewis.
Close friend of John Kellman (Social Worker) and Dwayne Payne.
Friend of Sandra Elliot, Mary Fenty, Shirley Holder, and many more.
The funeral will leave Lyndhurst Funeral Home, Passage Road, St. Michael on Tuesday, September 04, 2018 for the Chapel of Coral Ridge Memorial Gardens, where relatives and friends are asked to meet at 10:00 a.m. for the service and interment. Flowers may be sent to the Lyndhurst Funeral Home no later than 7:30 a.m. on Tuesday. The body of the late Grace Olivia Cox will repose in the Colin Parkinson Memorial Chapel, Lyndhurst Funeral Home on Monday, September 03, 2018 from 4:00 – 6:00 p.m.