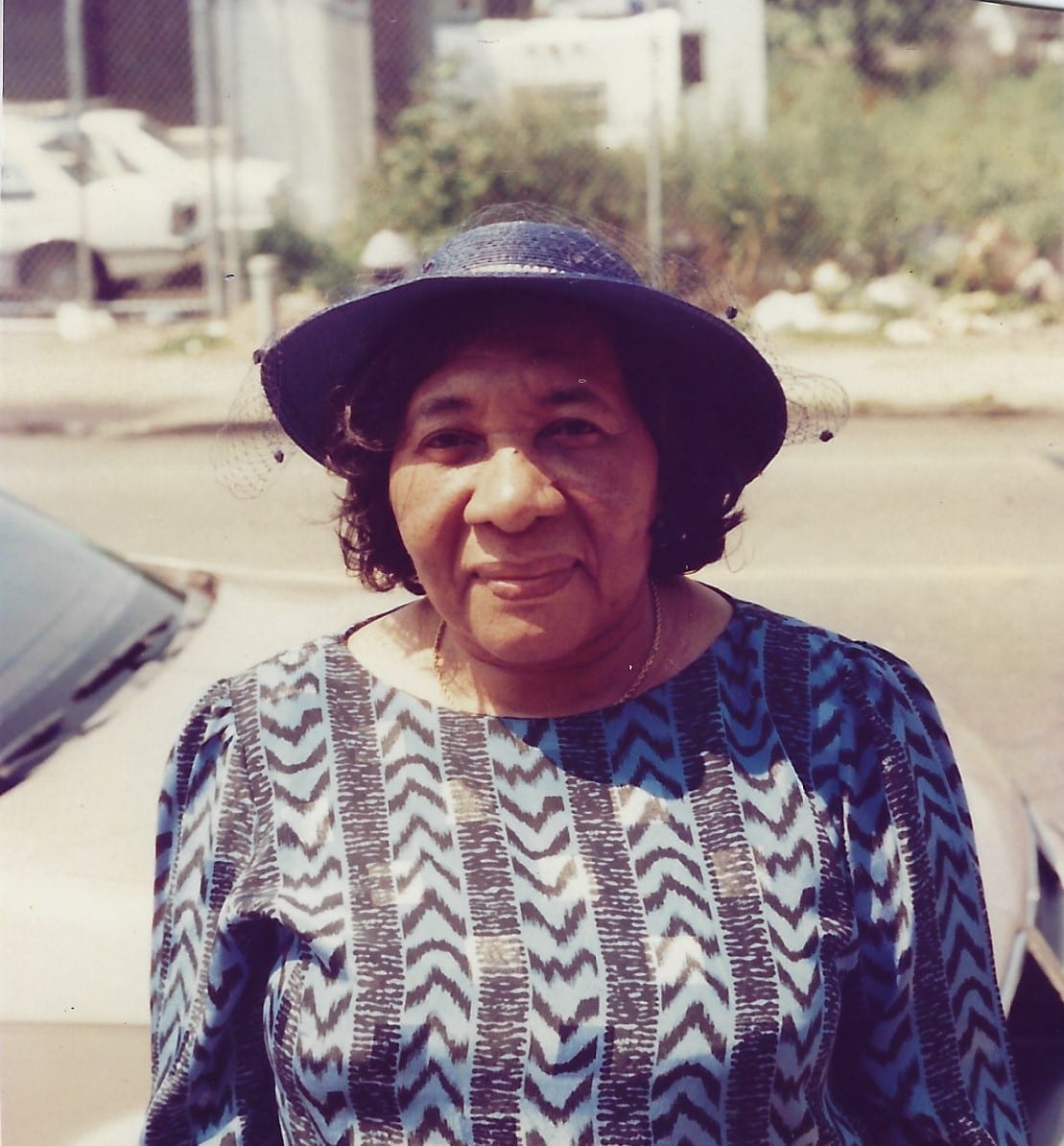 Gwendoline Eunice Elder
GWENDOLINE EUNICE ELDER – better known as "Aunt Sis", aged 86, of Watt's Village, St. George and formerly of Jordan, St. George and Brooklyn, U.S.A, departed her earthly realm on Monday, August 20th, 2018. Retired Nurse's Assistant and past member of the Nazarene Church, South District, St. George.
Daughter of the late David and Agnes Waterman.
Wife of the late Osford Elder.
Mother of Oscar Elder ( Bermuda), Vincent, Anderson, Valerie, Shirley and Ivan Elder, Michelle Williams and Joyce Dottin. (all of the U.S.A.)
Sister of Henderson and Livingston Waterman ( London, U.K), Lillian Butcher, Elaine Waterman, Jean Herbert, Sandra Forde and the late Herbert and Owen Waterman and Oriel Stoute.
Grandmother of Michelle, Charles, Ivor, Trisha, Ryan, Michael and April
Elder, Lisa Collins, Carey Harris Jr., Danielle and David Williams (all of the U.S.A), Thelma Elder and Ron Best.
Great-grandmother of thirty-one.
Special cousin of Roslyn Knight.
Mother-in-law of Henson Dottin and Todd Williams.
Aunt and great-aunt of many.
Relative of the Waterman, Burrowes and the Harewood families.
The funeral leaves Lyndhurst Funeral Home, Passage Road, St. Michael on Tuesday, September 4, 2018, for St. George Parish Church, where relatives and friends are warmly asked to meet for a thanksgiving service and the interment at 4:00 p.m. Flowers may be sent to Lyndhurst Funeral Home no later than 1:00 p.m. on Tuesday. The body of the late Gwendoline Eunice Elder will repose in the Colin Parkinson Memorial Chapel, Lyndhurst Funeral Home on Monday, September 03, 2018 from 3:00 – 5:00 p.m.