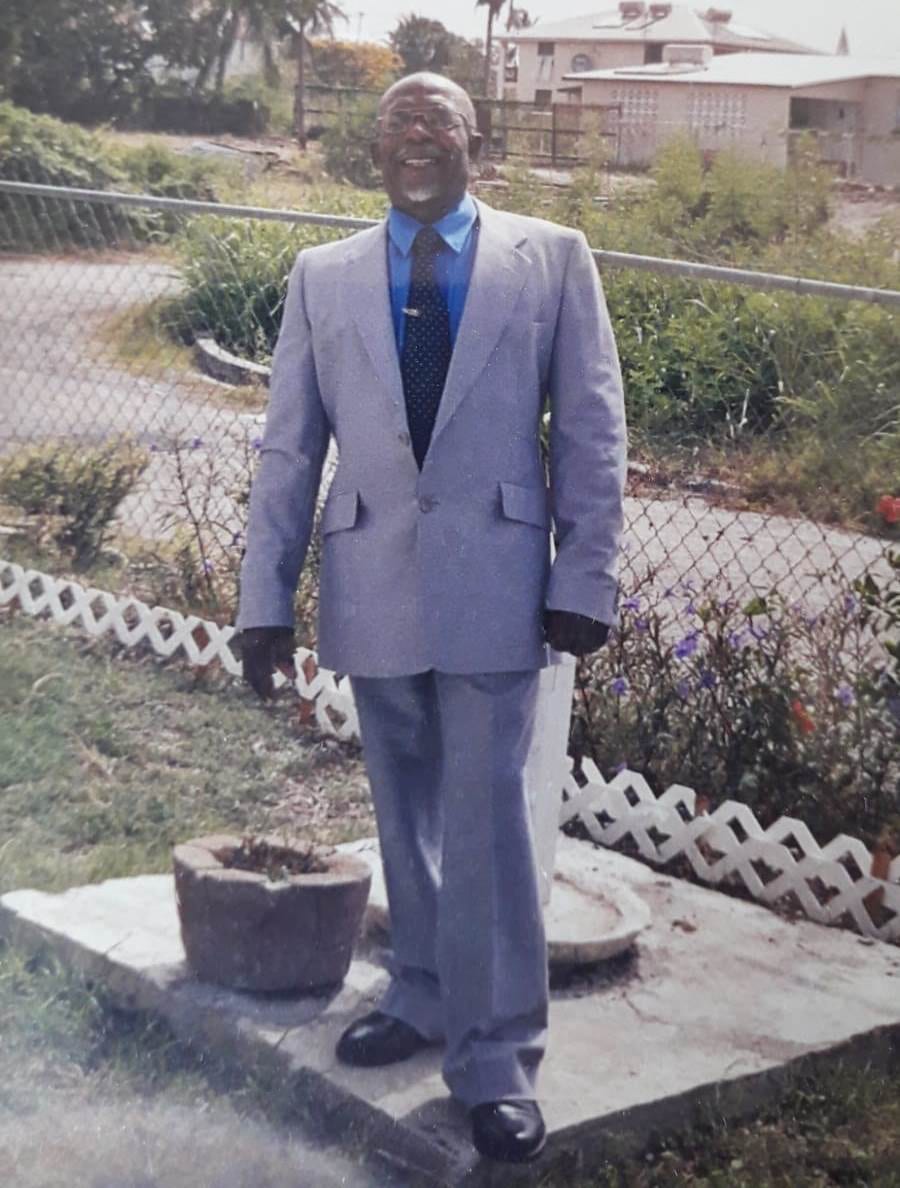 Harcourt Murrell
HARCOURT ALPHONSO MURRELL, also known as Harry or Sam, aged 86, of Goodland Gardens, Christ Church, entered into rest on September 17, 2020. Harcourt was a proficient paint mixer and handy-man who will be missed for his unique sense of humour and concern for others. He enjoyed spending time outdoors, reading and the occasional game of dominoes.
Common-law Partner of Adela Michelle Fenty.
Father of Danny Fenty, Alex Fenty, Harriett Bynoe (Canada), Stephaney Goddard, Cheri Murrell, Arleen Crichlow, David Murrell and Jacqueline Bradshaw.
Grandfather of W. Orlando Goddard, Andre Goddard, Lilia Goddard, Omar Murrell, Xavier Bynoe, Darren Bynoe, Alex Crichlow, Darren Bradshaw and Niko Murrell.
Great Grandfather of Angel Murrell, Ethan Goddard and Kiyomi Goddard.
Father-in-law of Krystal Jordan-Fenty and William N. Goddard.
Brother of Lionel Murrell.
Friend of C. Lopez, T. Chalerie, D. Murry, P. Gibbs, C. Best, Pastor C. Bayne and many more.