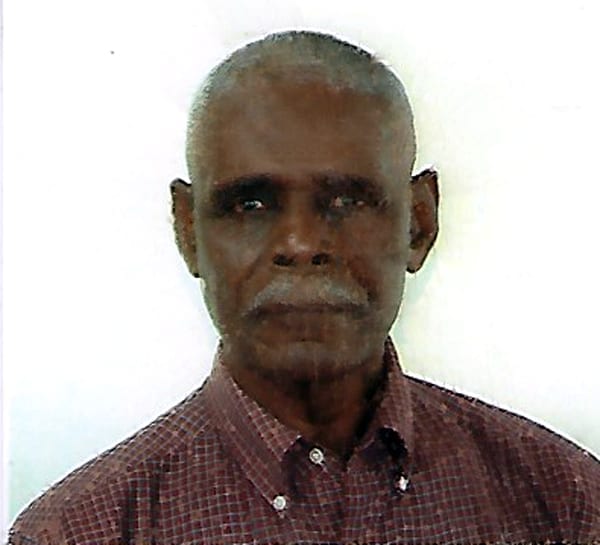 Harold Brathwaite
BRATHWAITE – HAROLD ETHELBERT, aged 84, of Taylors Land, Bank Hall, St. Michael entered into rest on July 23, 2019.
Son of the late Jerome and Edwina Brathwaite.
Father of Ronald Greenidge, Malcolm and Andrew Brathwaite (both of USA).
Grandfather of Kevin Greenidge and many others.
Brother of Carlton, Michael and Keith Brathwaite (USA), Meta Burke, Naiomi Murrell, the late Cynthia Spooner, Velda Dash, Lola Adams, Dalton Squires and Cleo Belgrave.
Common-law husband of Angela Wilkinson.
Uncle of Annette Husbands, Tracy, Pamela, Denise, Shelly, Brenda, Adrian, Roderick and Jason Brathwaite, Rohan Evelyn, Shawn Adams and many others.
Cousin of Chalston, Trevor and Kristie Brathwaite, Betty Haynes, Muriel Forde and many others.
Relative of the Brathwaite and Bryan families.
Friend of the Barrow family.
The funeral leaves Lyndhurst Funeral Home, Passage Road, St. Michael on Thursday, August 08, 2019 for St. Matthew Anglican Church where relatives and friends are asked to meet at 3:30 p.m. for the service and interment.
Flowers may be sent to Lyndhurst Funeral Home no later than 1:00 p.m. on Thursday. The body of the late Harold Ethelbert Brathwaite will repose in the Colin Parkinson Memorial Chapel, Lyndhurst Funeral Home on Wednesday, August 07, 2019 from 4:00 – 6:00 p.m.