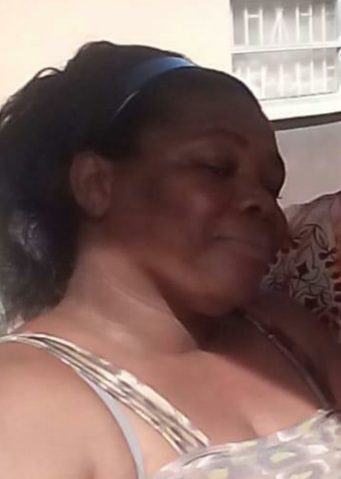 Hazel Cox
COX – HAZEL ESTHER, of Promenade Road, Tudor Bridge, St. Michael, entered into rest on October 24, 2021.
Daughter of Robert Archer and the late Mildred Cox. Stepdaughter of Millie Archer. Mother of Arjune, Tamar, Jackqulin, Mikail, and Christopher Cox. Grandmother of Breeanna, Brandon, Benjamin, Bellamy, Bethany, Braxton, Briel, Kaiden, Jahkayla, Davida, Tristan, Joshua, Zamari, Zakira, Zamenda and Zariyha. Sister of Claudine Nurse, Veronica Cox, Cheryl Holder and the late Evadney Pile. Stepdaughter of Milly Archer. Aunt of Randy, Ryan, Floyd, Rochida, Shontell, Lisa, Tammy, Katrina, Kera, Kadia and many more. Girlfriend of Mark Gibson. Close Friend of Trevor, Terry, Wayne, Kemar Layne, Juanelle Als and Faith Best. Close Cousins of Stuart and Sharon Archer.
A thanksgiving memorial service will be held on Tuesday, November 16th, 2021, at 2:00 p.m. In lieu of flowers, a collection will be taken by the Church. Kindly note that all COVID-19 protocols will be in effect.
The family invites you to view the live streaming of the service; to view, please click here.