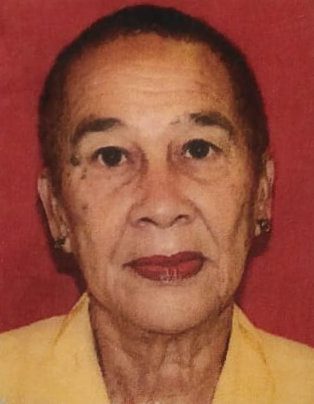 Hazel King
KING – HAZEL SHEILA ANNE, aged 72, of 1F 1st Avenue South, Wildey, St. Michael entered into rest on July 22, 2022
Daughter of the late Daphne King. Mother of Dwight André King. Sister of Esther Gooding and the late Clifford King. Aunt of many. Friend of The Hon. Santia Bradshaw M.P., Deputy Prime Minister and Minister of Transport, Works and Water Resources, Delisle Bradshaw, Marina Paul, Sabine; Margaret Blackman, Joslyn Larrier; Sandra and Sheila; Rueben, Ruel and Rubina Blenman; Sis Sis, Judy, Jack, Erksine; Mums and Herman Cox; Anderson Boyce and Beverley Grant.
A service of celebration and thanksgiving will be held on Thursday, August 25, 2022 at the chapel of Coral Ridge Memorial Gardens, The Ridge, Christ Church, where relatives and friends are asked to meet at 10:00 a.m. for the service, followed by the interment. Flowers may be sent to Lyndhurst Funeral Home no later than 7:30 a.m. on Thursday. Kindly note that all COVID-19 protocols will be in effect.
The family invites you to view the live streaming of the service; to view, please click here