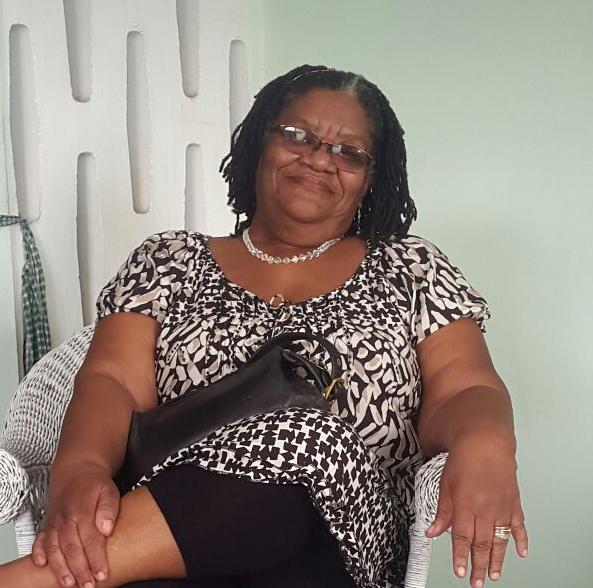 Hazel Walcott
Sunrise: February 14, 1944 Sunset: February 07, 2022
HAZEL DOREEN WALCOTT, NÉE MORRIS, late of #410 West Terrace, St. James, and Fair View, Christ Church.
Daughter of the late Livingstone and Delcina Morris.
Former Wife of Winston Walcott.
Devoted Mother of Sherrille Applewhite, Kenville, Donavon and the late Gregston Walcott.
Grandmother of Dwane, Charlene and Darren Applewhite, Graham, Kane, Maddison and Christon Walcott.
Great-Grandmother of Mekhi, Rio, Nouelle, Cole, Mosiah, Trey and Eden Applewhite.
Beloved Sister of Shelia Nicholls, Myrna Payne, Glencora, Robert, Mark, Joan and Yvonne Morris, Margaret Burgess, Hilda McGeary, the late Marjorie Holder, Aileen Thompson and Donald Stoute.
Aunt of Cedric and Tracy, Robert Jnr., Greg, Deirdre, Arundelle, Christopher, Donald, Andrew, Rodney, Randee and many others.
Mother-in-law of Philip Applewhite.
Sister-in-law of Christina Morris and McClaren Holder.
Cousin of Valma Carter, Leroy and Shirley Morris, Coraline Best-Chase and Osmonde Douglas.
Relative of the Morris, Roberts, Pilgrim, Jones and Sargeant family.
Friend of Eulene Weekes, Peaches Reeves, Wendell Forde, Marcell Rudder-Clark, Ernesta Brown, Orma Doughlin, Seymour Clarke, Cora Smith, Marcia Harewood, Cynthia Rowe and Paulette Mullins.
A service of celebration and thanksgiving of the late Hazel Doreen Walcott will be held on Friday, March 11, 2022 at St. Patrick's Anglican Church, where relatives and friends are asked to meet at 9:30 a.m. for the service, followed by the interment. Strict COVID-19 protocols will be in effect.
The family invites you to view the live stream of the service; to view, please click here.