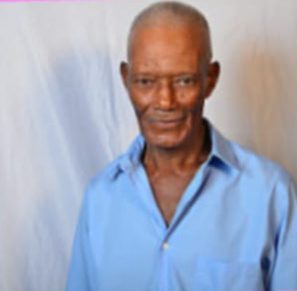 Henderson Franklyn
FRANKLYN – HENDERSON SPENCER, better known as "Sam Grey", of Bayfield, St. Philip entered into rest on January 01, 2022. Retired Mechanic and Bodywork Man.
Beloved Son of Elrita Franklyn and George Gittens. Father of Kerry-Ann and Aaron Mason. Grandfather of Dario Bowen, Natari and Natajae Mason-Dottin, Kaydon and Kaysha Marshall, Maleeha and Aariann Mason. Fiancé of Celia Mason. Brother of 11. Uncle of 21. Godfather of Sony Gooding. Friend of many with the car racing circuit, especially the Campbell Racing Team.
A service of celebration and thanksgiving will be held on Wednesday, February 02, 2022 at 3:00 p.m. Flowers may be sent to Lyndhurst Funeral Home, no later than 12:00 p.m. on Wednesday. The body of the late Henderson Spencer Franklyn will repose in the Colin Parkinson Memorial Chapel, Lyndhurst Funeral Home on Tuesday, February 01, 2022 from 4:00 – 6:00 p.m. Kindly note that all COVID-19 protocols will be in effect.
The family invites you to view the live streaming of the service, to view, please click here.