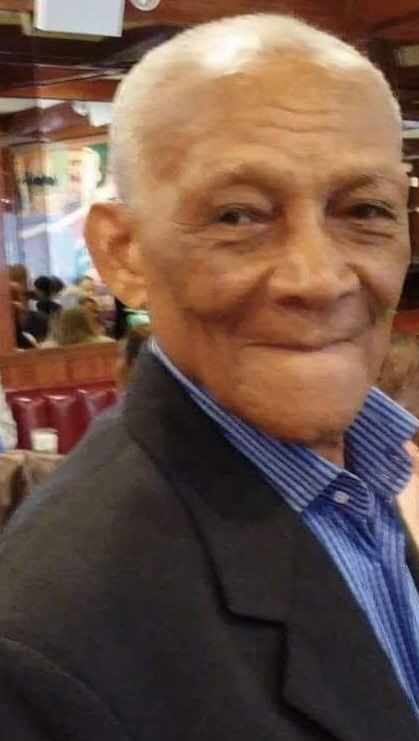 Herman Benjamin
BENJAMIN – HERMAN, also known as "Sonna Boy" or "Benjie", age 91 of Brooklyn, New York, USA and formerly of Silver Hill Landing Scheme, Christ Church. Former employee of Homex Constructions Ltd. Son of the late Leslie Forde and Erline Benjamin-Brown. Husband of the late Averil Benjamin. Father of Anthony and Richard Benjamin and Jennifer Harewood née Benjamin (USA), Sandra Linton-McDowell, Hallam and Joseph Benjamin (B'dos Turf Club). Stepfather of the late Wendy Atkins (UK). Grandfather of Paul Rollins, Ashley McDowell-Gatewood, Calvin Glenn McDowell II, Lyndon Harewood, Sherwyn Jones and Richelle Benjamin (USA), Janille Richards-Sandy (St. Vincent), Sergio Murrell, Rico, Shauna and Kibibi Benjamin, Nia and Shakedia King, Janelle Carrington, Mia Worrell and Shane Lashley. Great-grandfather of 16. Brother of Shurald Forde and Etheline Richardson (USA), Shurland Forde (UK), Grace (Sis Sis) and Daisy (Joycie) Benjamin, Hubert Forde and 13 others. Brother-in-law of Verene Blenman and Anita Jones (both of Canada), Icilma Carter(UK), Leroy Weekes and the late Ernesta Walcott. Father-in-law of Michael Harewood and Paula Tudor-Benjamin (both of the USA) and Calvin McDowell. Adopted Father of Marvette Lynch and Marcelle "Yvonne" Gill (USA). Friend of Margaret Hope, Bruce Carter, the late Woodbine Davis and many others. Relative of the Forde, Benjamin and Coppin families.
Due to the COVID-19 restrictions currently imposed, a private burial will take place at Coral Ridge Memorial Gardens. Should you desire to send flowers or cards, please contact Lyndhurst Funeral Home at 246-426-4170.
To view a live stream of the service, please click here.