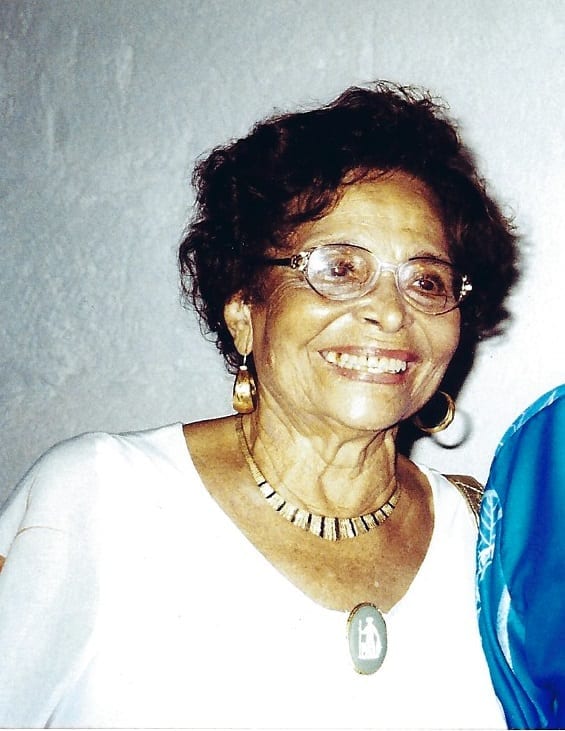 Hyacinth Lady Burton
With loving hearts we bid farewell to our beloved
HYACINTH LADY BURTON, aged 96 of 'Caradelle' Mount Joy Avenue, Pine Gardens, St. Michael who entered into rest on March 19, 2019.
Daughter of the late Ivan and Ivy Barker.
Wife of the late Sir Carlisle Burton, OBE.
Sister of Eric Barker, Thelma Smith and the late Colin and Cammie Barker.
Aunt of Neville Smith, Stephanie Griffin, Rhanda Tudor, Andrew, Troy, Carlisle, Heather and Francis Barker, Jackie McCollin, Katrina Taylor, Vynette Ashby, Lena Edwards, Herbert Jackson and others.
Great-aunt of Sinclair Smith, Carissa Griffin, Cameryn, Carlisle, Kyle, Kayden, Giselle and Alexander Barker, Alexis Smith and others.
Cousin of Gwendolyn Figueroa, Muriel Bridgewater (USA) and Ty Best (Switzerland).
Sister-in-law of Glorie and Joyce Barker.
Friend of The Bridge League, the Arnott Cato Foundation, Business & Professional Women's Club, YWCA, BARP and others.
The funeral of the late Hyacinth Lady Burton leaves Lyndhurst Funeral Home, Passage Road, St. Michael on Thursday, March 28, 2019, for St. Leonard's Anglican Church, Westbury Road, St. Michael, where relatives and friends are asked to meet at 2:30 p.m. for the service. The cortege will then proceed to Westbury Cemetery for the interment. In lieu of flowers, a collection will be taken in aid of the Arnott Cato Foundation and the St. Leonard's Anglican Church fund.