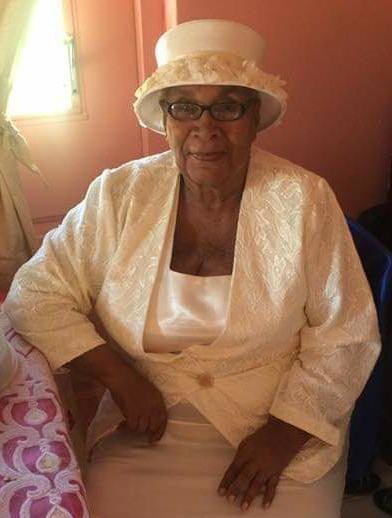 Ianthe Clarke
CLARKE – IANTHE BRUNELDA, aged 80, affectionally known as "Annie", of Goodland, Christ Church, entered into rest on May 28, 2022.
Wife of Dalton Clarke. Mother of Heather Browne (Canada) and Claudius Goddard. Grandmother of Alison and Jonathan Browne (Canada). Great Grandmother of Damanni Browne, Demeira Walcott and Davenna Stephenson (Canada). Sister of Peggy Selman, Erskine Welch, Errol, Raphael and Yvette Reid, the late Patsy, Esther and Neville Goddard, Angela and Wendy Welch and Maureen Reid. Aunt of Many. Great Aunt of Many. Relative of the Goddard, Welch, Clarke, Callender and Best families. Friend of Nancy Cadogan-White, Mrs. Ward, Marcia Pilgrim, Wesley Nurse and Ian Clarke.
A service of celebration and thanksgiving will be held on Tuesday, June 21, 2022 at the Blood of Christ Pentecostal Tabernacle, Bourne's Land, Christ Church, where relatives and friends are asked to meet at 10:00 a.m. for the service, followed by a private cremation. Kindly note that all COVID-19 protocols will be in effect.
The family invites you to view the live streaming of the service; to view, please click here