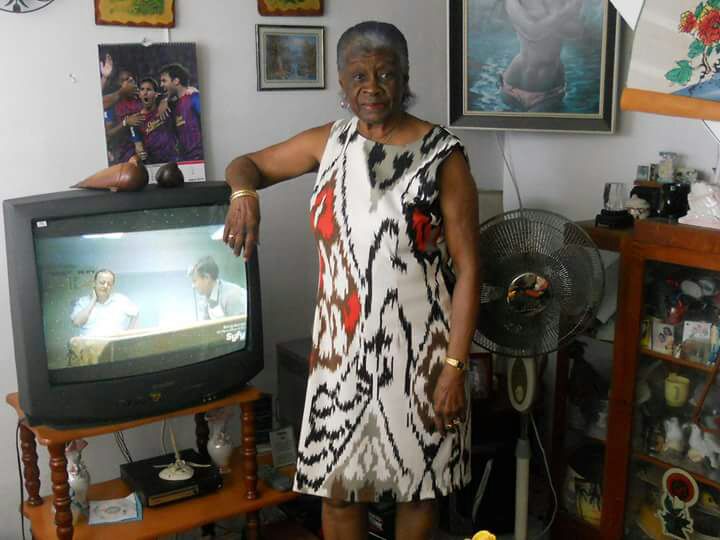 Ianthe Skeete-Roberts
IANTHE ANITA SKEETE-ROBERTS, also known as 'Mom", "Nita", "Aunty Nita" and "Granny" of 75C Parkinson Field, Pinelands, St. Michael, entered into rest on December 13, 2022. Member of The Eureka Chapter No.1 and The Physical Handicap Association.
Loving mother of Ronald Yearwood, Stanton, Marlon and Charles Skeete.
Sister of Gertrude Skeete.
Aunt of Fernando Skeete, Erin Walrond, Felicia Patrick, and Margaret-Ann Skeete.
Grandmother of Darnell Blades, Shaneeka Mingo (Both of the USA), Natalia Morgan and Nakila Watson.
Great Grandmother of Dayjah Blades, Destani Blades, Jordyn Blades, Caiden Mingo (all of the USA), Rosaria Morgan and Nakiyah Morgan.
Godmother of Lynette Boyce.
Great Friend of Janet Skeete, Diana Blades, Yvonne Foster, Ms. Wickham, Aunty Dorothy Boyce, Colleta Pilgrim, Marlene Cooke, the Skeete, Blades, Morgan, Kippins and Bynoe families.
A service of celebration and thanksgiving will be held on Wednesday, January 4, 2023 at St. Patrick's Roman Catholic Cathedral, where relatives and friends are asked to meet at 10:00 a.m. for the service, followed by a private cremation. Mourning colours are optional. Flowers may be sent to Lyndhurst Funeral Home no later than 7:30 a.m. on Wednesday. The body of the late Ianthe Anita Skeete-Roberts will repose in the Colin Parkinson Memorial Chapel, Lyndhurst Funeral Home on Tuesday, January 3, 2023 from 3:00 – 5:00 p.m. Kindly note that all COVID-19 protocols will be in effect.
The family invites you to view the live streaming of the service; to view, please click here.