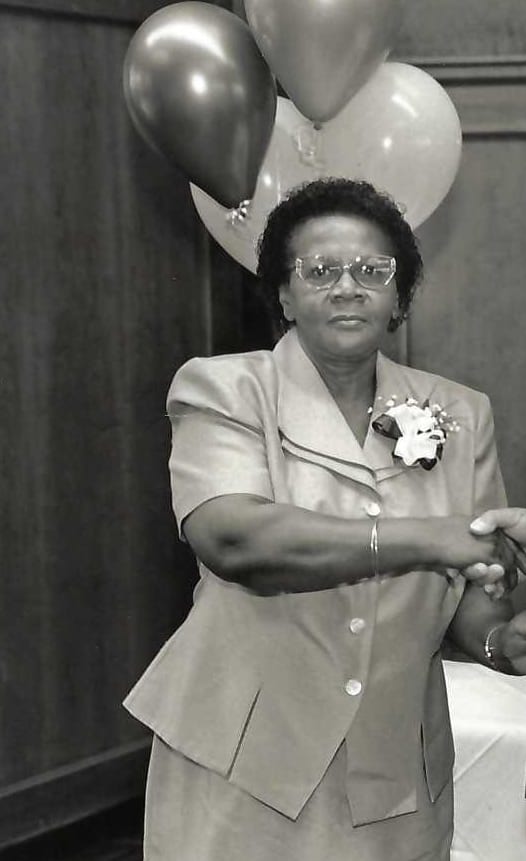 Ianthe Strickland
IANTHE AGUSTAS STRICKLAND, NEE GOODRIDGE, better known as "Elsie" of New Dawn Nursing Home, formally of Upper Carlton, St. James and Springfield, Massachusetts, USA, entered into rest on February 28, 2021.
Daughter of the later Renald and Carlotta Phillips.
Wife of the late John Charles Strickland, Sr.
Mother of Angela Goodridge Burke, Mark Goodridge and the late Sargent Frank Goodridge.
Grandmother of Kathy Ann Rollins, Anthony Goodridge, Tamesha Quintyne and Ryan Burke.
Great Grandmother of Renaldo Bynoe.
Mother-in-law of McDonald Burke.
Sister of Garnett and Jermine Marshall and Christopher Jackman.
Aunt of Henderson, Keitha and Joan Marshall, Laurine Lynch, Myrna, Gloria and many more.
Great Aunt of Laron and Adrian Marshall and many more
Cousin of Canon Curtis Goodridge, Pasty and Neta Browne, Marcia Browne-Jones, Keva-May Browne-Boyce, Vitrose Phillips, the late Irma Phillips and Bishop Seon Goodridge and many more.
Relative of the Goodridge, Phillips, Marshall, Browne and Walker families.
Close friend of Carl Cadogan (USA), Ernesta Piggott, Sheila Cox, Margaret Edwards and Patricia Nurse.
A service of thanksgiving will be held on Thursday, March 18, 2021 at Coral Ridge Memorial Gardens, where relatives and friends are asked to meet at 10:00 a.m. Flowers may be sent to Lyndhurst Funeral Home no later than 7:30 a.m. on Thursday. All COVID-19 protocols will be in effect.
To view the live stream of the service, please click here.