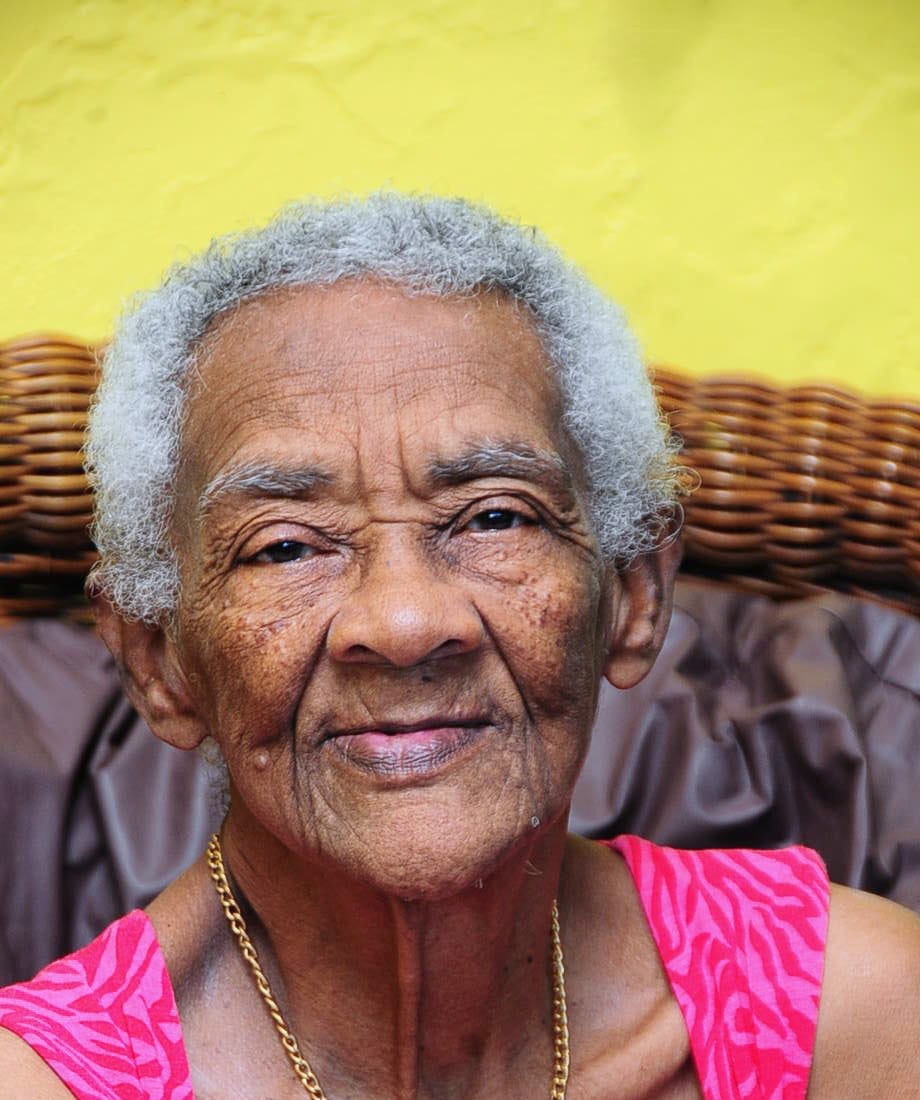 Ida Yearwood
IDA MIRREL YEARWOOD (NÉE STANFORD), affectionately known as "Mumsie", aged 93, formerly of "Adventure" Brandon's Gap, Deacons Road, St Michael entered peacefully into rest on March 08, 2019. Long-standing member of the Christadelphian Ecclesia Church.
Wife of the late George Yearwood.
Mother of Lionel Yearwood (USA), Yvonne Gittens, Shirley Bradshaw and Alice Thompson (USA).
Grandmother of Tony Thompson (USA), Neville Stanford, Kim Jordan (Ministry of Information, Broadcasting and Public Affairs), Ryan and Wayne Gittens (both of USA), Laura Diakiw (Canada), Diedre Brinkerhoff (USA), Melanie Makrianes (USA), Lionel Yearwood (USA), Katrina Smith (PAHO), Santia Bradshaw (Minister of Education, Technological and Vocational Training) and Brian Greene.
Great-grandmother of 9.
Great-great-grandmother of 2.
Sister of Stella Barnett.
Aunt of 9.
Mother-in-law of Barbara Yearwood and Hon. Delisle Bradshaw J.P., CH.
Dear friend of Merle Corbin.
Special mention to her long term caregiver Veronica Skinner.
A service of celebration and thanksgiving will be held on Monday, March 18, 2019, at Abundant Life Assembly, Haynes Hill, Bank Hall, St. Michael, where relatives and friends are asked to meet at 2:00 p.m. for the service. The cortege will then proceed to Westbury Cemetery for the interment. Flowers may be sent to the Lyndhurst Funeral Home no later than 12:00 p.m. on Monday. The body of the late Ida Mirrel Yearwood will repose at the Christadelphian Ecclesia Church, Bank Hall, St. Michael on Sunday, March 17, 2019, from 4:00 – 6:00 p.m.