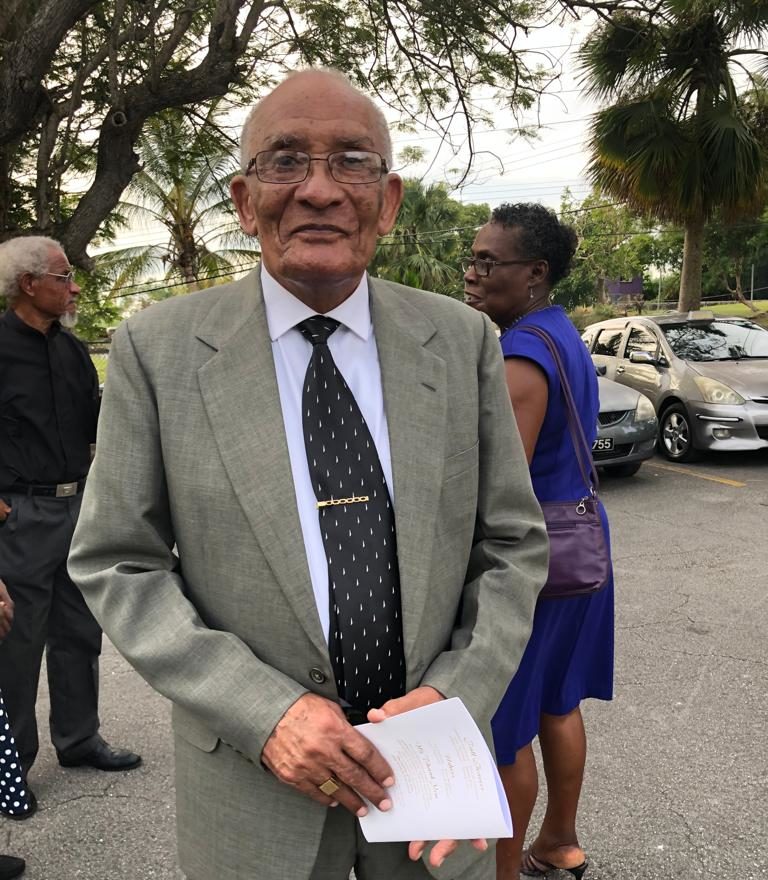 Ivan Cox
The death is announced of IVAN DACOSTA COX, 86, late of Jackson Terrace St. Michael and formerly of Deacons Road, St. Michael and originally Fisher Pond, St. Thomas. Former Manager of Cave Shepherd & Co. Ltd.
Widower of his darling wife Ivy Cox.
Loving Father of Lisa Ottley (Duty Free Caribbean) and Michelle Cox-Jordan (Columbian Emeralds International).
Supportive and loving grandfather of Miesha and Malek Jordan.
Father-in-law of Ricardo Ottley, Andrew Jordan (Barbados Packaging).
Brother of Eleanor Cox and the late Douglas and Earl Cox.
Brother-in-law of the late Carlene "Cassie" Browne, Eileen Pollard, Rose Watkins, Noel, Percy and Cecil Wood and Gladstone Beckles.
Uncle of Rodney and Anderson Green, Hallon & Marilyn Goodridge and Charles Barton.
Close friend of Jeffrey Wilkinson, Kevin Lewis and the late Melvin Gill and Colin Wilson.
Relative of the Cox, Welch, Olton, Williams, Burrows and Boucher Families.
Friend of too many to mention.
A service of celebration and thanksgiving will be held on Thursday, December 29, 2022 at St. Augustine Anglican Church, where relatives and friends are asked to meet at 3:00 p.m. for the service, followed by the interment. Flowers may be sent to Lyndhurst Funeral Home no later than 12 noon on Thursday. The body of the late Ivan Dacosta Cox will repose in the Colin Parkinson Memorial Chapel on Wednesday, December 28, 2022 from 4:00 – 6:00 p.m. Kindly note that all COVID-19 protocols will be in effect.