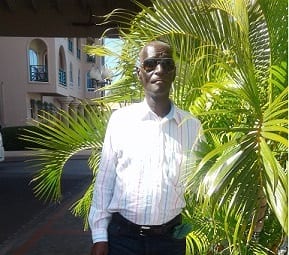 James Henry Browne
JAMES HENRY BROWNE, better known as "Jimmy, Jamesy or Fadda" aged 70, of Pooler's Land, St. Philip entered into rest on December 25, 2017. Retired employee of The Ministry of Transport and Works.
Son of the late Gwendolyn Browne.
Father of Shirland and Sonja (USA) Carrington, Dave, Shawn, Winthea, Kelly-Ann, Ann-Marie, Andre, Anthony, Terri, Orian and Krystal Lynch.
Grandfather of Shakeem, Shakeena, Skye, Christi, Aiden, Kayla, Eusebio, Kevia, Nyema, Mikeal, Chavez, Acacia, Thais, Alexander, Omari, Kaelyn, Tevin and Deonti.
Brother of June, Eleanor, Marva, Emmerson, Reverend Stanley Browne, Ekins, Monica and Eudean.
Father-in-Law of Dwayne Alleyne, Kevin Phillips and Janette Lima Lynch
Uncle of Junelle, Shontelle, Amelia, Althea, Emmerson Jr., Naticia, Leyann, Yvonne, Tanya, Cherice, Janet, Nigel, Troy and many others.
Friend of Dr. Ryan Kellman, Andre, Jack, Glenroy, Ianthe, Scott, Simeon, Apple, Ms. Greaves, Goldene, Mr. and Mrs. Alleyne, Fiona, BJ and the entire Banana Hill and Bottle Park families.
Special friend of Althea Lynch.
Relative of the Mason, Coppin, Jordan, Maynard and Odle families.
The funeral leaves Lyndhurst Funeral Home, Passage Road, St. Michael on Monday, January 08, 2018 for the Chapel at Coral Ridge Memorial Gardens, The Ridge, Christ Church where relatives and friends are asked to meet at 3:00 p.m. for the service and interment. Flowers may be sent to Lyndhurst Funeral Home no later than 12:00 noon on Monday.
The body of the late James Henry Browne will repose in the Colin Parkinson Memorial Chapel, Lyndhurst Funeral Home on Monday, January 08, 2018 from 9:00 a.m. to 12:30 p.m.