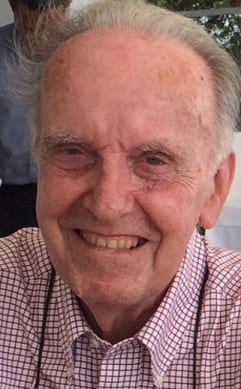 Jeremy Troulan
JEREMY LAURENCE TROULAN, aged 81 of Moondeep, Holders Hill, St James, (Originally from Torquay, Devon, UK) entered into rest on Tuesday, 27th February 2018.
Son of Laurence and Edna Troulan.
Husband of Carolyn Troulan.
Father of Anthony, Dominic, Joseph and Timothy.
Grandfather of Chloe, Jake, Charlie, Holly, William, James, Olivia, Emilee and Jodee.
Brother of Paddy, Mary Lou, Pauline and Jennifer.
A service of celebration and thanksgiving will be held on Friday, 09th March 2018 at St. Patrick's Roman Catholic Cathedral, Jemmott's Lane, St. Michael, where relatives and friends are asked to meet at 10:00 a.m. for the service. The cortege will then proceed to The Barbados Military Cemetery for the interment. In lieu of flowers, donations to the Jeremy Troulan Charity Work (jeremytroulancharitywork@gmail.com) would be graciously accepted.