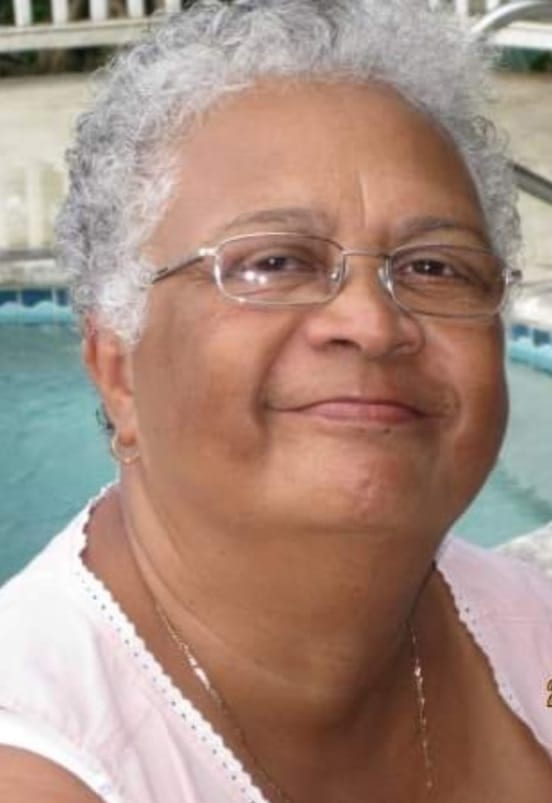 Joan Hope
Sunrise: 18 September, 1939 Sunset: 18 May, 2021
"She was the glue that held us all together" and "mum" to many.
JOAN (NOREEN) ERNESTA HOPE
Wife of Shirley (Bob) Hope.
Mother of Harcourt Bham, Deborah Hope, Donna Tully and Julia Hope.
Grandmother of Sasha and Diamond Bham, Francesca Tully, Bella and Ryan Taggart.
Sister of Evelyn (Brown) Campbell and Keith Cumberbatch.
Family to Nesta and Keith Hunte, Colline and Navin Foolchand, Frank Harding, Myrtle Headley, Daphne and Warren Greaves, Egbert Hope, Synthia and Trevor Hartwell, the Barnes and Gill families and Joyce Clarke.
Relative of the Downie, Kellman and Farrell families.
Friend of Sheila Sobers, Jackie Sandford, Vilma and Hutson Clarke, Lena Coward, Selma Williams, Annice Peters and the Colliety, Singh and Banfield families, plus many more.
The family invites you to view the live streaming of the service of celebration and thanksgiving on Friday, June 11, 2021 at 10:00 a.m. In lieu of flowers, donations to Variety – The Children's Charity of Barbados Inc. in Joan's memory would be greatly appreciated. Kindly note that all COVID-19 protocols will be in effect.
To view the live stream of the service, please click here.