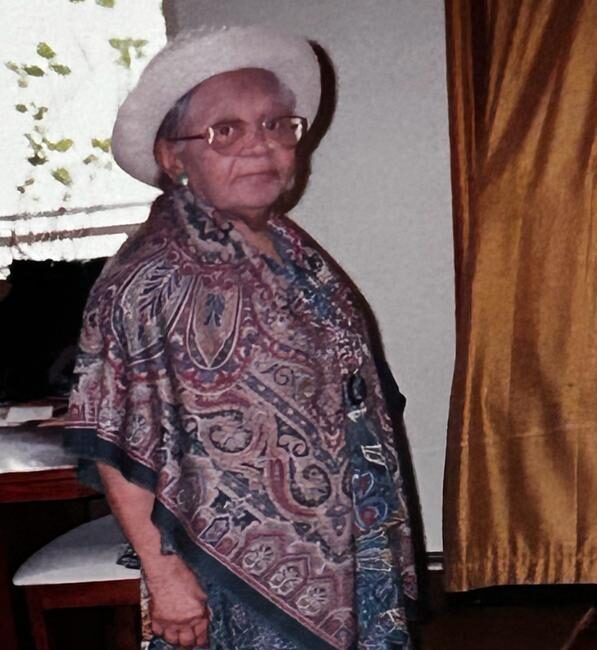 Joanie Benskin
JOANIE DOREEN BENSKIN, age 96 of #83 Bagatelle Gardens, St. Thomas and Beulalin Retirement Retreat entered into rest on September 20, 2023.
Wife of the late Graydon Benskin.
Daughter of the late Elkins and Doris Springer (Alleyne's Lane, Passage Road, St. Michael).
Mother of Judith Benskin (Randal Phillips Polyclinic) and the late Wayne Benskin.
Adoptive mother of Eudene Branch.
Sister of Colleene Coppin, Arlin Springer and Glenfield Hinds.
Aunt of Gail Lewis, Karen, Alison and Maxwyn Springer, Alvin, Ezra, Benjamin, Dr. Kim Coppin and Adrian Trotman of the United Kingdom and many others.
Sister-in-law of Juliet Springer, Mary Hinds, Laban Benskin, Elaine and Evernese Benskin of Toronto, Canada.
Relative of the Springer, Wharton, Connell and Benskin families.
Friend of Maria Gibson and family, Felix Banfield, Olga Watts, the staff of Beulalin Retirement Retreat and many others.
A service of celebration and thanksgiving will be held on Friday, October 13, 2023 at St. Thomas Parish Church, where relatives and friends are asked to meet at 3:00 p.m. followed by the interment. Flowers may be sent to Lyndhurst Funeral Home no later than 11:00 a.m. on Friday.
The family invites you to view the live streaming of the service.