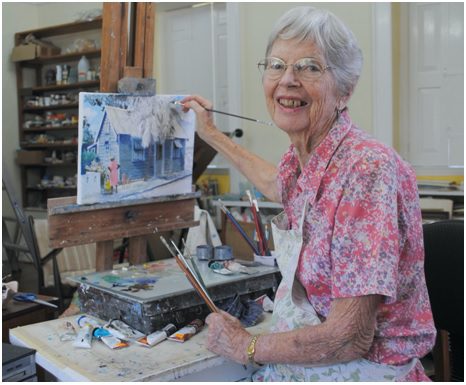 Joanna Walker
JILL WALKER, BCH, BJH, aged 94, passed away peacefully at her home at Welches Plantation on the 6th November 2021, surrounded by her family. Well renowned artist and co-founder of Best of Barbados Gift Shops.
Mother and Mother-in-law of Charlotte and Peter Hingston (UK), Sarah and Darryl Cobb (Australia) and Susan and Chris Trew.
Grandmother of Alexander (dec'd.), Daniel and Corrie Hingston (UK), Emma Sampson, Tristan Cobb and Ingrid Taylor (Australia) and Holly Trew and Georgina Thornton.
Great-grandmother of Madeleine Sampson and Maxwell Taylor (Australia).
There will be a private cremation followed by a service of thanksgiving for her remarkable life on Wednesday, 1st December, 2021 at 3:00 p.m. Attendance will be by invitation only due to COVID-19 restrictions. She will be interred at the Military Cemetery alongside her late husband, Jimmy, at a later date.
In lieu of flowers, donations to the Caribbean Dyslexia Centre, whose Mango Tree Series of children's books were illustrated compliments of Jill Walker in 2003, and help children in need of educational support, would be graciously appreciated via: Scotiabank A/c Caribbean Dyslexia Association, A/c # 50039, Haggatt Hall, Transit # 66555, Swift code NOSCBBBB.
To send condolences and request streaming of the funeral service email shop@best-of-barbados.com.
The family invites you to view the live streaming of the service; to view, please click here