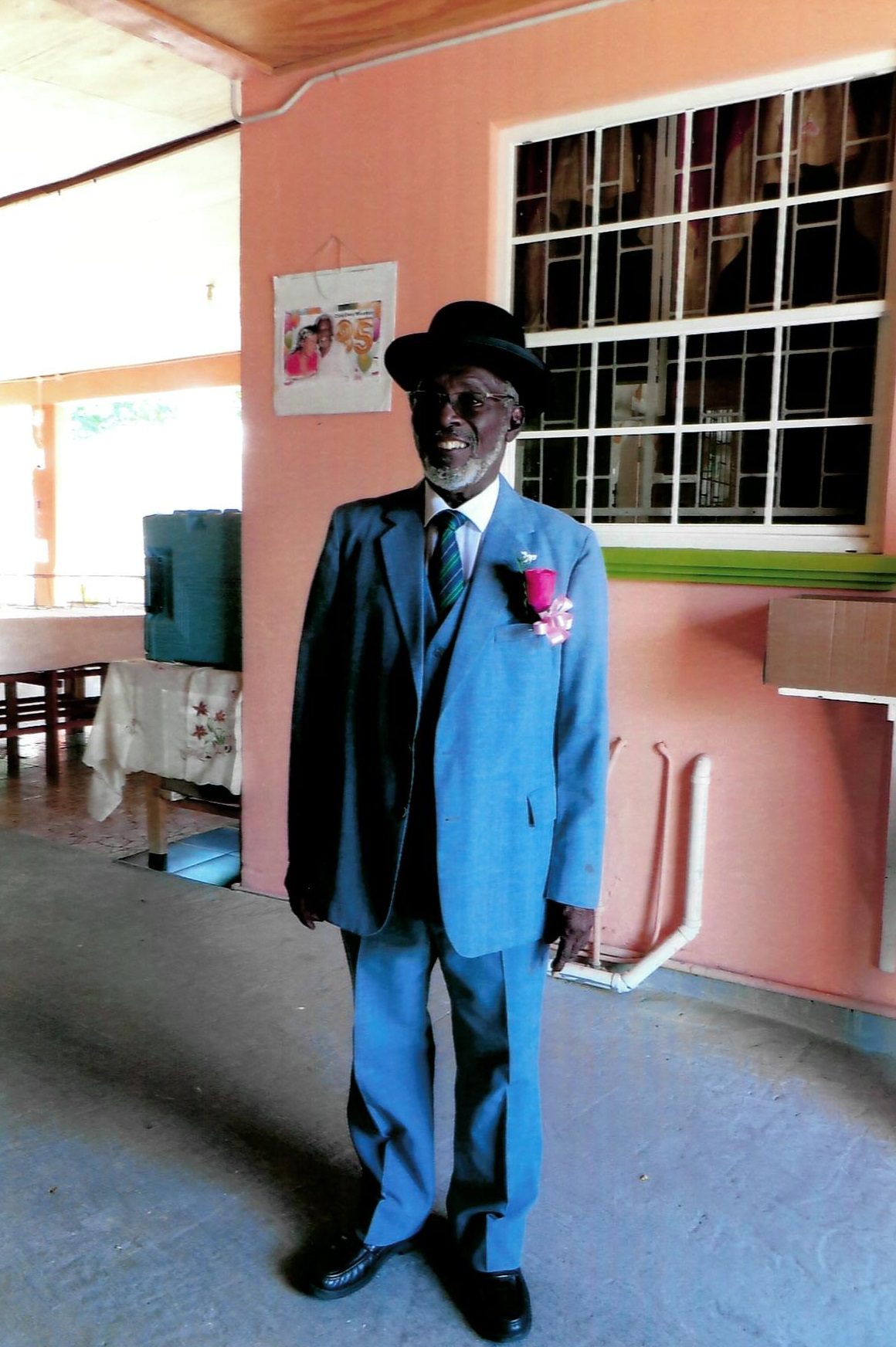 Joseph Alcendor
JOSEPH ETHELBERT ALCENDOR, age 88, better known as 'JOYBERT', of Ocean View Road, Spooner's Hill, St. Michael and formerly of #7 Jackson Terrace, St. Michael entered into rest on January 04, 2022.
Husband of the late Agnes Alcendor.
Father of Marvo Goddard, Sonia and Eric Worrell and the late Jeanetha Hinds.
Grandfather of Lemar Goddard, Natasha, Marissa and Nigel (all of Canada).
Great-grandfather of Soraya.
Brother of Lloyd Cox, Leroy Wason and the late Phyllis Armstrong.
Uncle of Neil and Nicholas Cox, Richard and Bryan Wason.
Relative of the Cox, Wason and Chandler families.
Close friend of Orlando Estwick, Anthony Ifill, Sylvestion Dyall, Trevor Alleyne, Sir Gordon Greenidge, Andre Wharton, Danny Babb, Keith Bascombe, Earl Williams, June Clement and others.
Cherished friend of Coral and Andrea Franklin, Ermel Brathwaite, Jeff Broomes and Charles Greaves.
A Graveside Service of Celebration and Thanksgiving will be held on Tuesday, January 18, 2022 at Westbury Cemetery, where relatives and friends are asked to meet at 10:00 a.m. followed by interment. Flowers may be sent to Lyndhurst Funeral Home no later than 7:30 a.m. on Tuesday. The body of the late Joseph Ethelbert Alcendor will repose in the Colin Parkinson Memorial Chapel, Lyndhurst Funeral Home on Monday, January 17, 2021 from 4:00 – 6:00 p.m. Kindly note that all COVID-19 protocols will be in effect.
The family invites you to view the live streaming of the service, to view, please click here.