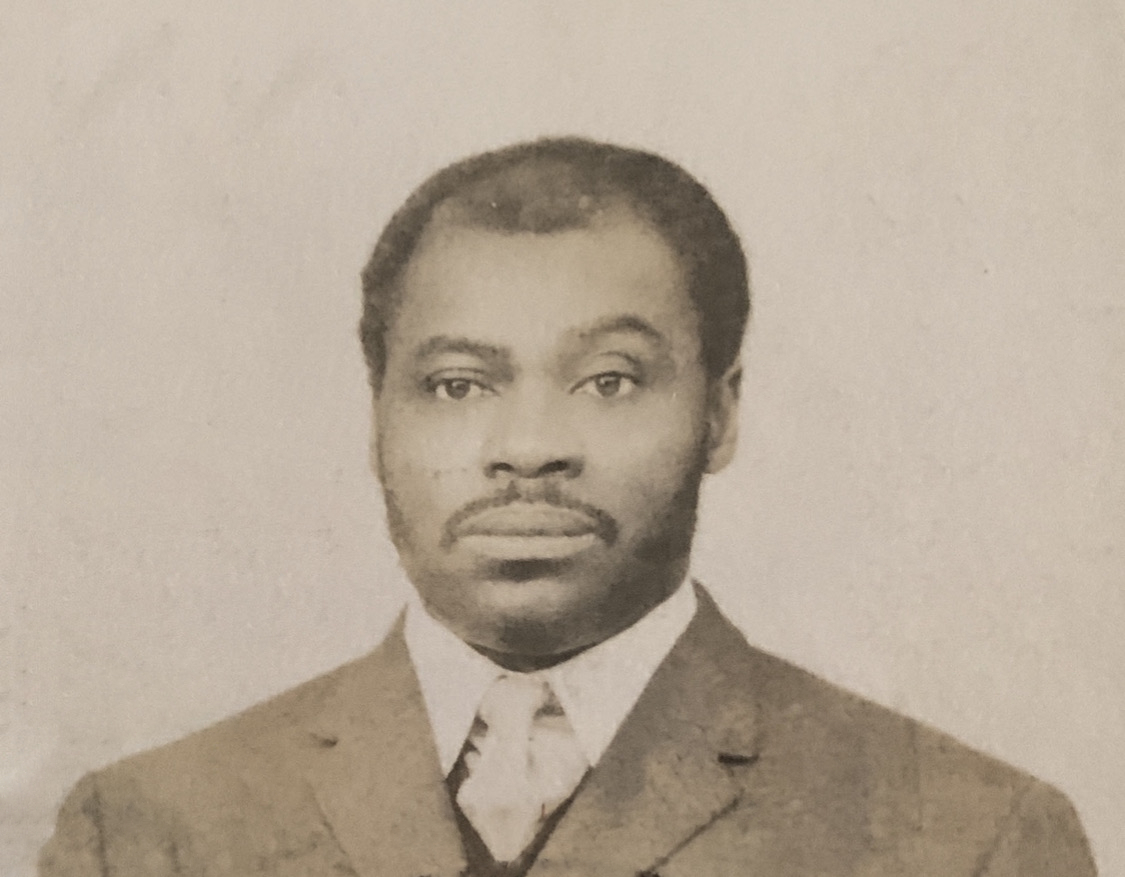 Joseph Collymore
Sunrise: 27 August, 1927 Sunset: 05 August, 2020
JOSEPH NATHANIEL COLLYMORE, formerly of College Land, St. John.
Son of Emmanuel and Christina Collymore née Brown (deceased).
Husband of the late Carmen Collymore née Grazette.
Father of Sandra Bullock, Dexter, Royvon, Nigel, Wayne and Sherland Collymore and Trevor Clarke.
Grandfather of Serena, Aaron and Shantay Bullock, Elliott Whitock, Carshema, Lance, Amilah, Shaquina, Jerome, Jacob, Angel, Keenan, Ishmael, Deja, Ala, Rahime, Adna, Samira, Reda, Ryan and Haitam Collymore and Lenardo Yearwood.
Great-grandfather of Ethan Samuels and Amy Leigh Martin (UK).
Brother of John Collymore (UK), Priscilla Mascoll, the late Eleazar McCarthy, George Browne, Doris, Frank, Selia and Ismay Collymore.
Uncle of Hyacinth, Jasmine, Paul, Erick, Demerson and Johnathan Collymore, Genoise Bowen, the late Gordon and
Hyacinth Collymore.
Great uncle of David Mascoll, Urilla and Antony Beckles, Cyrlelen Henry, Jerry and Peter Collymore.
Father-in-law of Carlton Bullock and Dave Grazette.
Brother- in- law of Alfred Grazette (UK).
Relative of the Nurse, Browne, Mascoll, Clarke, Yearwood and Jordan families
Friend of the Thompson family.
A service of celebration and thanksgiving will take place on Thursday, August 27, 2020 at St. Catherine Anglican Church, St. Catherine, St. Philip, where relatives and friends are asked to meet at 3:00 p.m. for the service and interment. Flowers may be sent to Lyndhurst Funeral Home, Passage Road, St. Michael no later than 12:00 p.m. on Thursday. The body of the late Joseph Nathaniel Collymore will repose in the Colin Parkinson Memorial Chapel, Lyndhurst Funeral Home on Wednesday, August 26, 2020 from 4:00 – 6:00 p.m. Please be aware that all COVID restrictions will be observed.