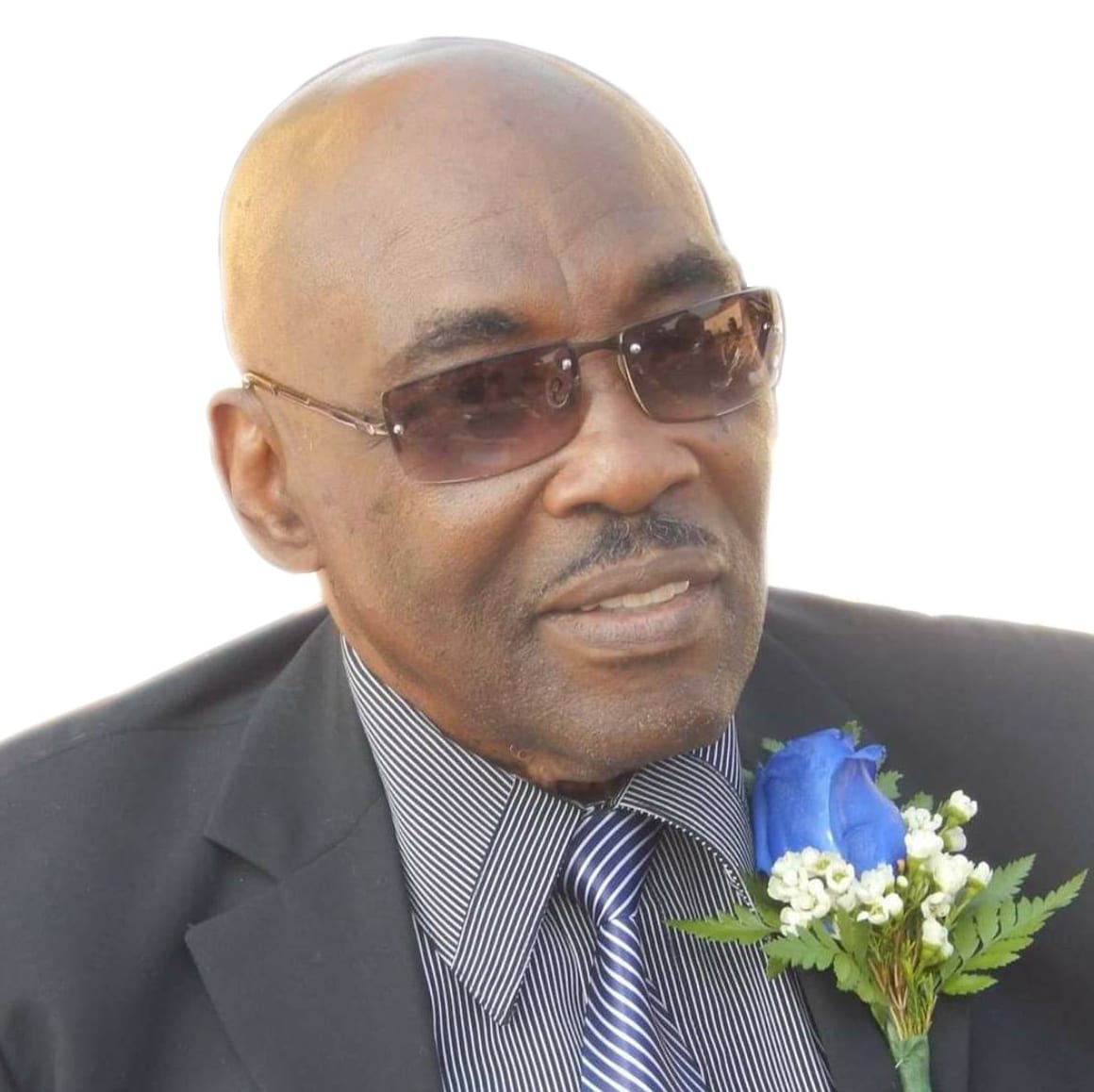 Joseph Cutting
17th December 1933 – 21st May 2021
JOSEPH CLEMENT CUTTING
Son of the late Phillip and Lillian Cutting.
Former husband of Jacqueline Carter-Cutting.
Father of Rodney, Clevere, Joevelle, Vicki, Rommell, Renee and Aliyah Cutting and Daphne Williams (USA).
Stepfather of Sherifah Arestien (USA).
Grandfather of Folona Stuart, Juliette Griffith, Fidel Edwards (West Indies Cricketer), Amanda Cutting, Lucinda Moseley, Zachary Cutting, SwanMarie Cutting-Strong, Joy and Chad Williams.
Great-grandfather of 16.
Brother of Thelbert Grant, Clyde and Gloria Cutting, Joslyn Beckford (UK), the late Richard, Fred, Dottie and Philip Cutting Jnr.
Uncle of Steve and Marcia Grant, Eddie, Richard Jnr, Cynthia, Jennifer, Colga, Adrian, David, Michelle and Charles Cutting (UK) and 6 others.
Cousin of Elsie Clement, Norman Grant, Olivia and Pat Cutting (USA), Neta and Vesta Cutting (UK).
Friend of Carlos Cummins, Betty, Terry and Allan Boucher (USA), Patsy Jordan, Jeffrey Jackman, Henderson Maxwell, Leo Brewster, James Hinds, Gregory Abraham, Ricky Benskin, Chris Cummins and Oneil King.
A Service of Thanksgiving will be held on Friday, June 04, 2021, at the chapel of Coral Ridge Memorial Gardens where relatives and friends are asked to meet at 10:00 a.m. followed by a private cremation. The family invites you to view the live streaming of the service. Flowers may be sent to Lyndhurst Funeral Home no later than 7:30 a.m. on Friday. The body of the late Joseph Cutting will repose in the Colin Parkinson Memorial Chapel, Lyndhurst Funeral Home on Thursday, June 03, 2021, from 4:00 – 6:00 p.m. All COVID-19 protocols will be in effect.
To view the live stream of the service, please click here.