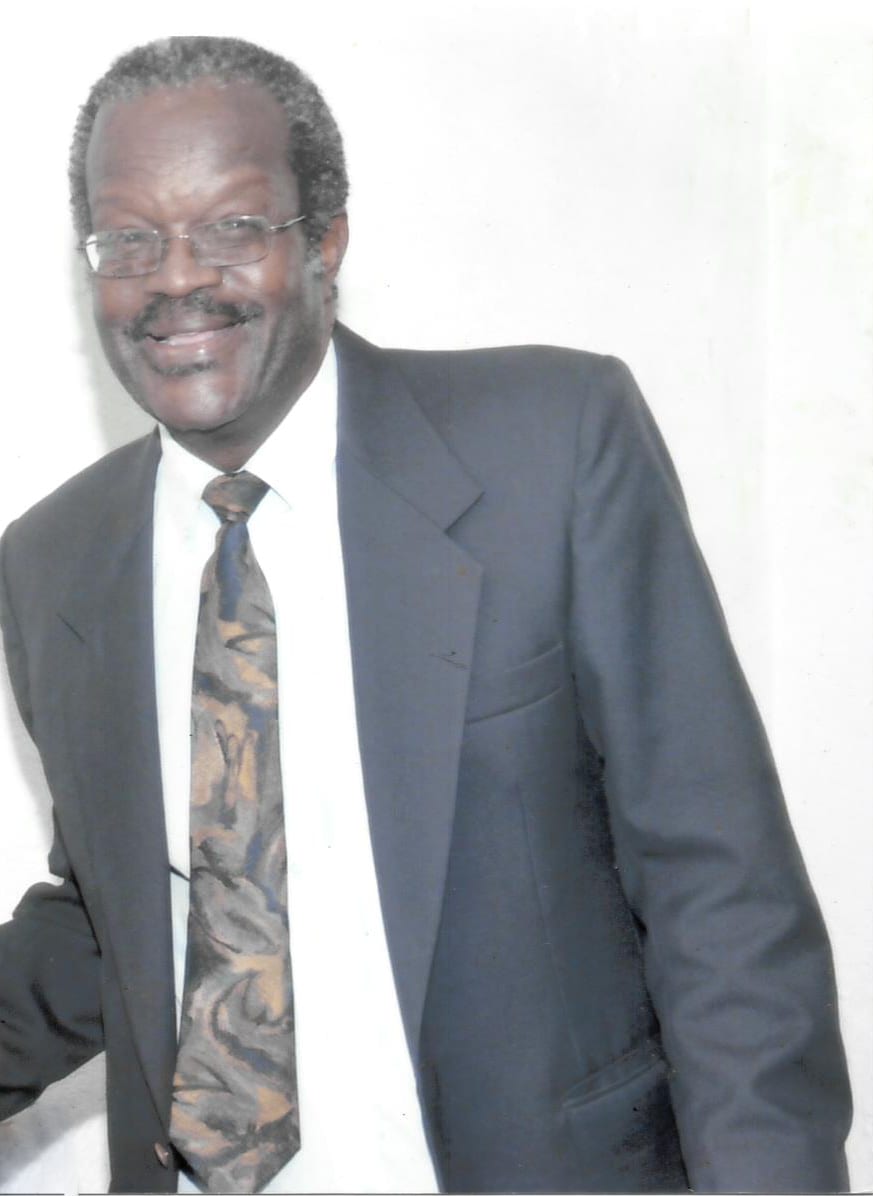 Keith Inniss
KEITH ARTHUR INNISS aged 83, of Welches Terrace St Thomas, entered peacefully into rest after a brief illness, on Saturday, September 12, 2020. Retired Civil Servant.
Son of the late Eunice and Grenville Inniss.
Devoted Husband of Anita Inniss.
Loving Father of Keith Inniss Jr, Juliana Inniss.
Brother of Dr. Edson Inniss, Dalton and Charles Inniss, the late Hyacinth Harris (Manchester UK), John Inniss, Avis Richards and Noreen Inniss (both of USA) and Norma Alleyne.
Father-in-law of Tessa King-Inniss and Richard Goddard.
Grandfather of Katherine, Isaac, Nemani, Kainu and Ntigo.
Uncle of Eddie Jr, Dr. Patricia Inniss, Lincoln, Julius, James, Sandra, Peter, Ingrid, Cheryl, Malcolm, Cherie, Anita and Charles, the late Einstein and Juliet Inniss.
Daddy Keith to Alix and Jason Lewis, Patrick and Lesley Newton, Philippa King and Paula Hunte, Leila Rivière and Adrian Carew.
Friend of Janice Newton, Elaine Simmons, George and Eleanor Small, Ralph and Hesther Boyce, Ruby Johnson, Leeds Greaves, Gracie Jones, Felicia Goodridge, Cecile Cummins, Edlyn Inniss, Cicely Walcott, Mary Hope and many others.
Relative of the Matthews, Carew and Goddard families.
The funeral leaves Lyndhurst Funeral Home, Passage Road, St. Michael on Thursday, September 24, 2020 for the chapel of Coral Ridge Memorial Gardens, The Ridge, Christ Church, where relatives and friends are asked to meet at 2:00 p.m. for the service, followed by a private cremation. In lieu of flowers, donations to MESA – Men's Educational Support Association would be greatly appreciated.
To view the live stream of the service, please click here.