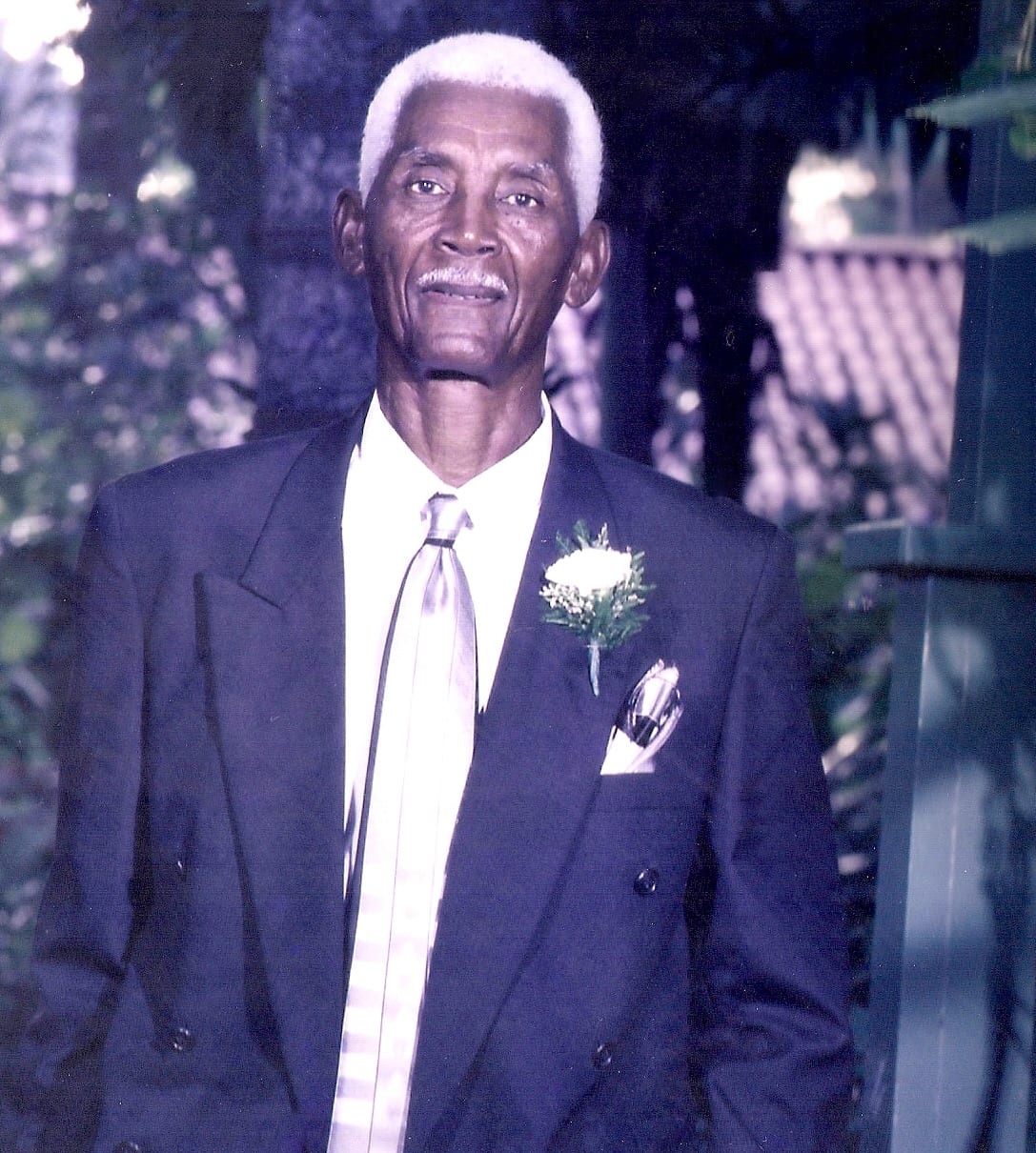 Kelvin Inniss
KELVIN EUGENE INNISS, affectionately known as "Sky Blue", aged 82, of Coles Terrace, St. Philip, entered into rest on Saturday, April 06, 2019. Former employee of Flick Services Ltd.
Husband of Celestine Inniss.
Father of Patricia Watts, Marcia, Richard and Junior Inniss and the late Angela Springer.
Grandfather of Shaun Blackman, Doneisha and Felicia Winfield, Che Springer, Jamar and Jerome Walkes and Rashawn Inniss.
Great grandfather of three.
Father-in-law of Dr. Kim Burton and Cameron Springer.
Brother of Wesley Inniss, Jacqueline Brathwaite (USA) and Nolan Sealy (USA).
Brother-in-law of Ronald and Jean Downes.
Cousin of Roslyn Griffith, Sharon and Terrence Inniss, Isla and Dane Coppin, Lorna Griffith and many others.
Relative of the Inniss, Harewood, Coppin and Clarke families.
Friend of Patrick Wall, William Grazette, Viola Sealy and many others.
The funeral leaves Lyndhurst Funeral Home, Passage Road, St. Michael on Wednesday, April 17, 2019, for St. Catherine's Anglican Church, where relatives and friends are asked to meet at 4:00 p.m. for the service and interment. The organist and members of the church choir are kindly asked to attend. Flowers may be sent to Lyndhurst Funeral Home no later than 12:30 p.m. on Wednesday. The body of the late Kelvin Eugene Inniss will repose in the Colin Parkinson Memorial Chapel, Lyndhurst Funeral Home on Tuesday, April 16, 2019, from 4:00 – 6:00 p.m.