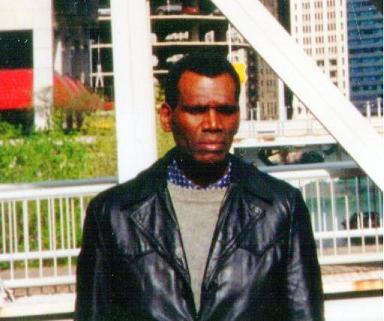 Kenneth Richards
KENNETH RICHARDS, late of Chicago, Illinois passed away on July 25th, 2017. Kenneth was born to Amena Richards on 28th October 1932 in Barbados. He was a former employee of The YMCA before he emigrated in 1971 and retired as a supervisor of The Tapecoat Company in Evanston, Illinois.
Kenneth was predeceased by his wife Eloise Richards in 1988. He was the last child of four and was predeceased by his sister Mildred Richards in 2011 and Theodore MacDonald Richards in 1994. He is left to mourn his nephew Owen Campbell Richards and his 13 great nieces and 6 great-nephews. Close friend of Clovine Alleyne (USA), Joyce Batson (USA), Marie Phillips, Alfred Henry and many more.
The funeral leaves Lyndhurst Funeral Home, Passage Road, St. Michael on Monday, August 21, 2017, for St. Leonard's Anglican Church, where relatives and friends are asked to meet at 2:30 p.m. for the service. The cortege will then proceed to Westbury Cemetery for the interment. Flowers may be sent to Lyndhurst Funeral Home no later than 12:00 p.m. on Monday.