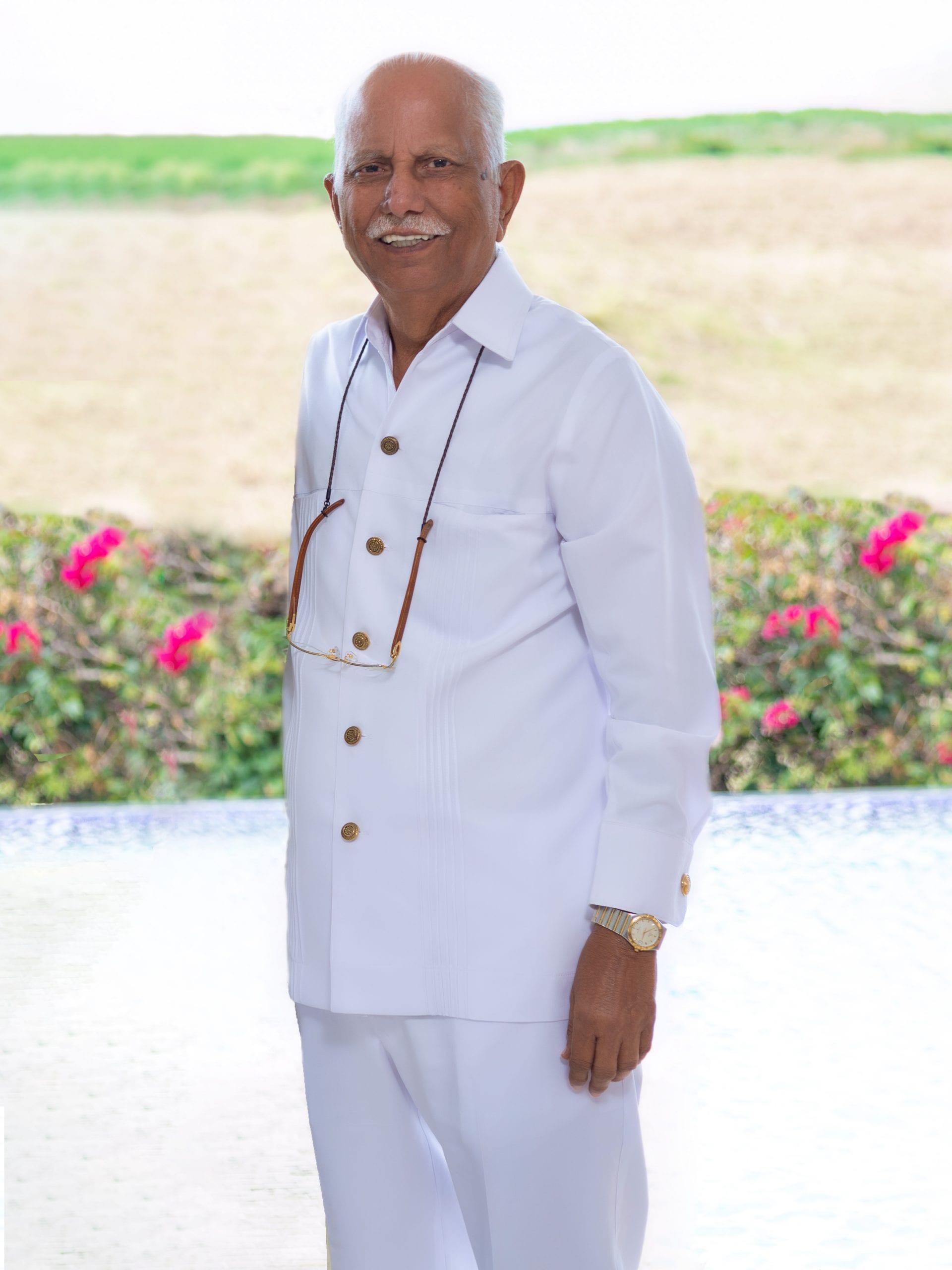 Kiko Chatrani
KIKO MULCHAND CHATRANI
aged 75, of Upton, "Overlook", Wildey, St. Michael entered into rest on November 05, 2020.
Beloved Husband of Maya
Much Loved Son of the late Mulchand and the late Lilawanti Chatrani.
Esteemed Son-In-Law of the late Kishinchand and the late Preet Ajwani.
Revered Father of Kavita, Deepa, Vikash and Vandana.
Treasured Father-In-Law of Peter, Bruce, Namrata and Christopher.
Adored Grandfather of Kyle, Leigh, Tara, Zain, Dylan, Aaryan and Rayaan.
Cherished Brother of the late Arjan, the late Lakhmi, the late Godhawari, the late Khial and the late Dharmu, Sisters Champa, Vishni, Isha and Meena.
Respected Brother-In-Law of the late Indur, the late Manu, the late Mona, the late Leela, Veena, Asha D, Sheila, Asha K, Dhruv, Haresh, Ashok, Chander, the late Kishinchand and the late Kishu.
Endeared Uncle of the late Shanti, Dhanu, Kalu, Koshi, Naresh, the late Moti, the late Pishu, Dhana, Manu, Sabita, Gulaab, Kamlesh, Tikam, Ravi, Sunil, Suresh, Rajesh, Avinash, Vinod, Anil, Jasmine, Arvind, Ashwin, Ekta, Archana, Rishika, Deepika, Nishtha.
Respected In-Law to Harry and Myrna Sandiford, the late Joseph and late Lyris Boucaud, Arjun and Bina Sippy, Lal and Rekha Nebhnani, Maurice 'Moss' Baker and Ann Maycock.
Dearest Friend of Roger Forde QC, Abdulhai Pandor, Mohammed Nassar, James Gibbs, Anthony Maughn, Trevor Bryan, Johnny Jones, Ibrahim Noumeh, Mohammed Yasin, the late Kishore Samtani and many others.
Loving Pets: Jumbo the Yellow head macaw Parrot and Barney the Rottweiler.
The funeral was held on Wednesday, November 11, 2020 at Coral Ridge Memorial Gardens, The Ridge, Christ Church.
Condolences may be sent to kikochatrani75@gmail.com