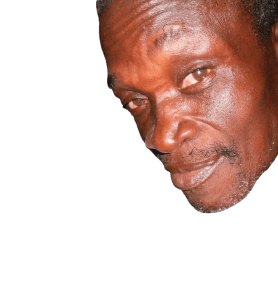 Kingsley Straker
KINGSLEY CALEB "KOLIE" STRAKER, late of Hothersal Turning, St. Michael entered into rest on October 6, 2022.
Son of the late Mrs. Ruby Springer and Gordon Harewood.
Father of Shanna Bailey.
Grandfather of Romario and Sahara Bailey.
Brother of Wilma and Wesley Straker, Yvonne, Richard and Clifton Springer, Idalia Arthur and Diana Galloway, Andene Whitehall, Maria Clarke, and Retired Act. Station Sergeant Andria Harewood and the late Greta Springer, Act. Superintendent Leon Harewood and Linda Straker.
Nephew of Dorothy McCarthy, Gladys Straker and the late Sylvia Moore, Ralph and Peter Straker.
Uncle of Angela, Anderson, Mitchell and Shawn Straker, Dwayne, Jason, Crystal and Dre Springer, Akia Drakes, Nicholas Arthur, Desean Benjamin, Anil Galloway, Sasha Barrow and Cherryann Clarke.
Brother-in-Law of Richard Arthur, Curtis Galloway and Kay Springer, Daphne Drakes, Bernard Knight and Roslyn Brewster.
Cousin of Yvette, Brenda, Cecil, Jean and Alex Straker, David Whittaker, Emerson Moore, Richard Chase and Jocelyn Hoyte.
Relative of the Straker, Springer, Harewood and Whittaker families.
Friend of Andrea Taylor, Bailey family and many others
A service of celebration and thanksgiving will be held on Friday, October 28, 2022 at St. Matthew Anglican Church, where relatives and friends are asked to meet at 3:00 p.m. for the service, followed by the interment. Flowers may be sent to Lyndhurst Funeral Home no later than 1:00 p.m. on Friday. The body of the late Kingsley Caleb Straker will repose in the Colin Parkinson Memorial Chapel, Lyndhurst Funeral Home on Thursday, October 27, 2022 from 4:00 – 6:00 p.m. Kindly note that all COVID-19 protocols will be in effect.
The family invites you to view the live streaming of the service; to view, please click here.