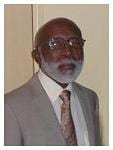 Lawrence Neville Taitt
TAITT – LAWRENCE NEVILLE, aged 81, of #25, The Rock, St. Peter, formerly of Trents, St. James; Ashton Hall, St. Peter; Basingstoke, UK and Florida, USA entered into rest on November 07, 2016. Son of the late Beatrice Taitt and Edmond Robinson. Husband of Jennette Taitt. Father of Aldous Taitt (UK), Annette Wyatt and Duncan Taitt (both of USA). Grandfather of Karl, Vincent and Jade (UK), Colin and Olivia (USA). Great Grandfather of Rupert and Josh (UK). Brother of Mildred Payne, Frank and Carmen Eulene Taitt, Maureen Robinson, Noreen Davis and the late Octavia Agard, Doreen Taitt, Cora Providence and Ivan Graves. Uncle of Ingrid Griffith, Lurita Agard, Valery Springer, Richard Graves, Dr. Hensley Sobers, Rudolph Griffith and others. Cousin of Frank and Norma Corbin, Grantley Robinson and others. Son-in-law of Althea Enid Phillips. Father-in-law of Jenni Taitt, Nathan Wyatt and Sherry Hutin. Brother-in-law of Louis Payne, Kath Taitt, Marcella Reeves and Andrew Phillips. Relative of the Taitt, Robinson and Thomas families.
The memorial service takes place on Friday, November 18, 2016, at All Saints Anglican Church, where relatives and friends are asked to meet at 3:30 p.m. In lieu of flowers, donations can be made to All Saints Anglican Church Stained Glass Windows Project. The body of the late Lawrence Neville Taitt will repose in The Colin Parkinson Memorial Chapel, Lyndhurst Funeral Home on Thursday, November 17, 2016, from 9:00 am to 12:00 p.m.