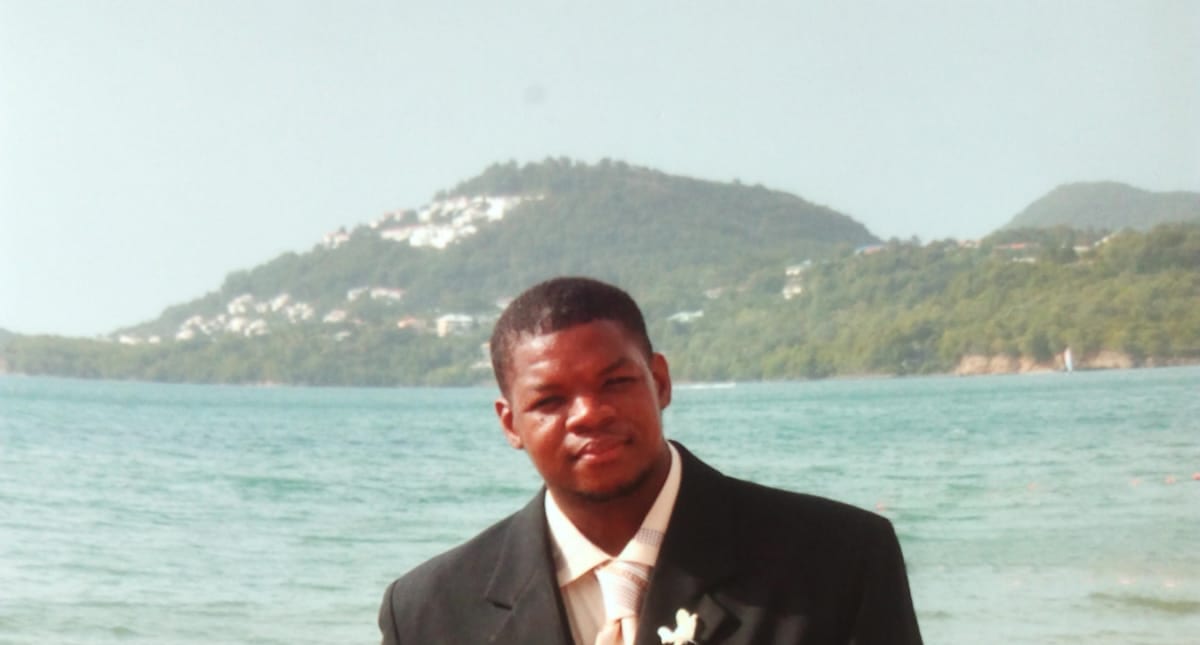 Lennon Jamal Kervin Joseph
JOSEPH – LENNON JAMAL KERVIN, better known as "Jamal" aged 36, of Carrington Village, St. Thomas and formerly of Monier, St. Lucia entered into rest on July 24, 2018.
Son of the late Augustus Joseph and Cynthia Pierre-Louis. Husband of Claire Yearwood-Joseph. Father of Jade Axaria Yearwood-Joseph. Stepfather of Dwayne, Keandra and Tania Yearwood and Xavia Husbands. Brother of Keem Pierre-Louis and Maria Abbot (both of St. Lucia), Andrew "Rick" Joseph and Branty Bailey (both of the USA), Philomene Wall (England) and the late Valerie Rogers. Son-in-law of Mavis Small-Raper. Uncle of Emerly Abbot-Forde (QEH), Glenda (Norwegian Cruise Line) and Yandi Abbot (Royal Caribbean Cruise Line), Alexis, Adam and Andrew (all the USA), Avalon "Tiny", Abigail and Gabriel Joseph, Ajani Pierre-Louis (St. Lucia), Mark, Christopher and Nicolas Laurent and Dominque Wall (England). Nephew of Mary (USA), Lucy, Frances, and Alex Charles, Marina John, Edward Cherry and 8 others. Brother-in-law of 11. Cousin of Lena Colthrust (QEH), Lottie, Laura and Martin John and many others. Godson of Gaina Hood (USA). Friend of Yannick Edwards, Mervin Agg, Paula and the Norwegian Gem family and many others.
The funeral leaves Lyndhurst Funeral Home, Passage Road, St. Michael on Wednesday, August 08, 2018 for Welchman Hall Seventh Day Adventist Church, Vault Road, St. Thomas, where relatives and friends are asked to meet at 1:30 p.m. for the service. The cortege will then proceed to St. James Cemetery for the interment. Flowers may be sent to Lyndhurst Funeral Home no later than 11:00 a.m. on Wednesday. Mourning colours are optional.