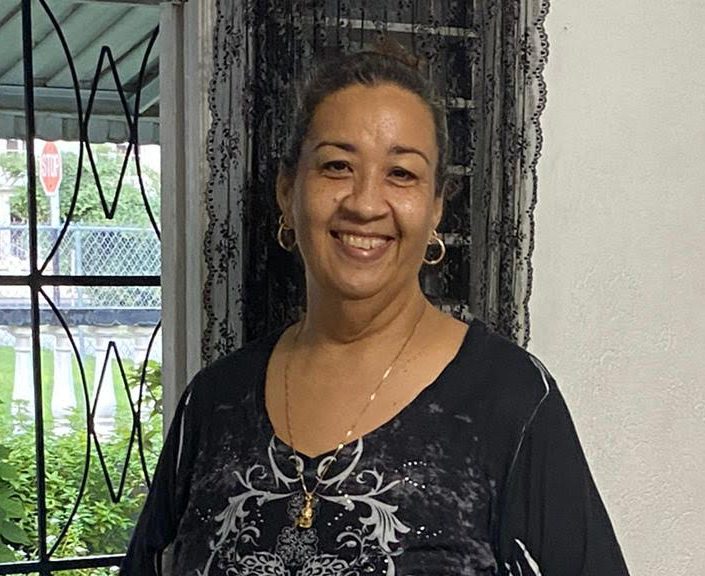 Lera Scott-Boyce
LERA BERNADIENE SCOTT-BOYCE, affectionately known as "Berns", late of Stanmore Terrace, Black Rock, St. Michael, entered into rest on January 25, 2023.
Wife of Leroy Boyce.
Daughter of Keith and Lera Scott.
Sister of Winston Scott.
Aunt of Tianna, Zariah, Zarian and Zara.
Cousin of Margaret, Elizabeth and many others.
Godmother of Rashida, Shakaylah, Tristan, Ty and Terje.
Friend of Andora, Gail, Kevin, Cheryl-Ann, Lisa and many others.
Relative of the Scott, Boyce, Ballantyne and DèFreitas families.
A service of celebration and thanksgiving will be held on Friday, February 10, 2023 at Sanctuary Empowerment Centre, Country Road, St. Michael, where relatives and friends are asked to meet at 1:30 p.m. for the service. The cortege will then proceed to St. James Cemetery for the interment. Flowers may be sent to Lyndhurst Funeral Home no later than 11:30 a.m. on Friday. The body of the late Lera Bernadiene Scott-Boyce will repose in the Colin Parkinson Memorial Chapel, Lyndhurst Funeral Home on Thursday, February 9, 2023 from 4:00 – 6:00 p.m.
The family invites you to view the live streaming of the service; to view, please click here.