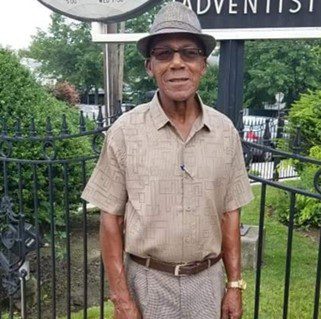 Lionel Lloyd
LIONEL JEROME LLOYD, formerly of Burrowes Gap, Deacons Road, St. Michael. Retired
employee of Cable and Wireless.
Husband of the late Oakley Lloyd.
Father of Sonia Dixon, Annabelle Wilson, Fay Lloyd-Weekes and Daphne St. Hill.
Grandfather of Jendayi and Nayo Dixon, Anisah Wilson, Robyn, Rhea Manessa and Robbie Weekes,
Noelle Shepherd and Daniel St. Hill.
Great grand-father of three.
Brother of Patricia, Lorna, and Azile Murrell of the USA, and the late David and Trevor Murrell
(USA).
Father-in-law of Roland Wilson and Jefferson St. Hill.
Brother-in-law of John Griffiths.
Friend of many.
A service of thanksgiving will be held on Tuesday, September 26, 2023 at Breath of Life Seventh Days Adventist Church, where relatives and friends are asked to meet at 10:00 a.m. The cortege will then proceed to Westbury Cemetery for the interment. Flowers may be sent to Lyndhurst Funeral Home no later than 7:30 a.m. on Tuesday. The body of the late Lionel Lloyd will repose in the Colin Parkinson Memorial Chapel, Lyndhurst Funeral Home on Monday, September 25, 2023 from 5:00 – 7:00 p.m.