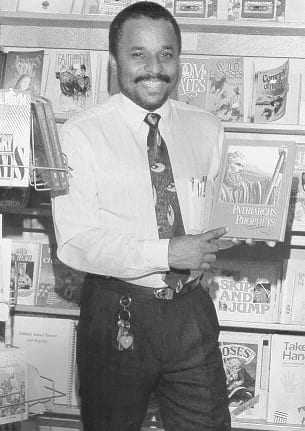 Lionel Dacosta Walcott
LIONEL DACOSTA WALCOTT, of 33 Morning Rise Development, The Glebe, St. Philip, entered into rest on February 01, 2018.
Son of Mary Isalene Walcott-Chase and the late Henderson Chase
Husband of Frances Fontinelle-Walcott (Patricia)
Father of Joshua, Jeriah and Malika Walcott
Brother of John and Melissa Walcott, Jillian Griffith, Wellington King, Heather Brown, Donna and Laura Smith, Andrea Crawford and Anthony Straker
Uncle of Jason Inniss, Raschel, Hakine and Kaiani Walcott, Kaija Griffith, Shaluan Yard, Dario Grandison, Shaquan Daniel and several others
Nephew of Ianthe Harvey, Carvis, Elrick, Lyle, Reynold and Christopher Walcott, Wilton,
Merton, Keith, Annette and Sheila Chase, Valicia Clarke and Stacia Yearwood
Brother-in-law of Charles Fontinelle and Trevor Griffith
Cousin of Kenmore and Dayo Walcott, Cynthia Phillips, Christopher and Anthony Jarvis and many others
Relative of the Farrell family from St. Joseph
Friend of many, too numerous to mention
The funeral leaves Lyndhurst Funeral Home, Passage Road, St. Michael on Tuesday, February 13, 2018, for the Seventh Day Adventist Church, Oldbury, St. Philip, where relatives and friends are asked to meet at 1:00 p.m. for the service. The cortege will then proceed to Coral Ridge Memorial Gardens for the interment. Flowers may be sent to Lyndhurst Funeral Home no later than 11:00 a.m. on Tuesday.