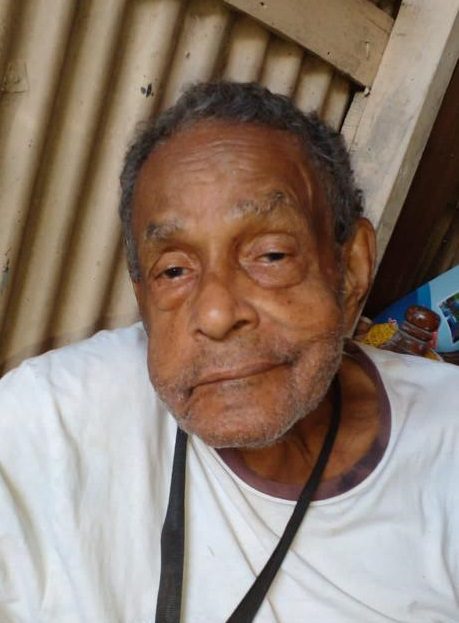 Lionel Williams
LIONEL WILLIAMS aka 'Sundown' or 'Max', aged 89, of Murray Land, Clevedale, Black Rock, St. Michael entered into rest on August 6, 2023. Retired Seaman of Booth Steam Ship and Harrison Line. Retired Chef of Weisers On The Bay.
Son of the late Llewlyn Whiltshire and Dunstan Jones.
Stepson of the late Hugh Whiltshire.
Husband of Melda Williams.
Father of Patricia Williams-Garrett (USA), Margaret Williams, Warren Aqui (USA), Kimberley and Keisha Williams (Welches Primary School).
Grandfather of Saryah Chandler, Kailey and Myell Harris, Nadera and Hakeem Williams, Alvin Williams (USA), Nikima and Sahara Aqui (USA), Kegan White, Kaelan, Logan and Ella-Milan Yearwood.
Brother of Hugh Whiltshire and Wendy Christmas.
Uncle of Melissa Whiltshire and Kaiden Stoute.
Relative of the Williams and Whiltshire families.
Friend of Markly Harris, Edwin Yearwood, Junior Edwards, Hillary 'Vincy' Todd, Victor Ifill, John (Weisers), Moony, Barney, Heather Lawrence and friends of the Blue Lagoon, The Pastor and Members of Mount Zion UHC and many more.
A service of celebration and thanksgiving will be held on Friday, August 25, 2023 at Mount Zion United Holy Church, where relatives and friends are asked to meet at 2:00 p.m. The cortege will then proceed to Mount Pleasant Memorial Gardens for the interment. Flowers may be sent to Lyndhurst Funeral Home no later than 11:00 a.m. on Friday.
The family invites you to view the live streaming of the service; to view, please click here.