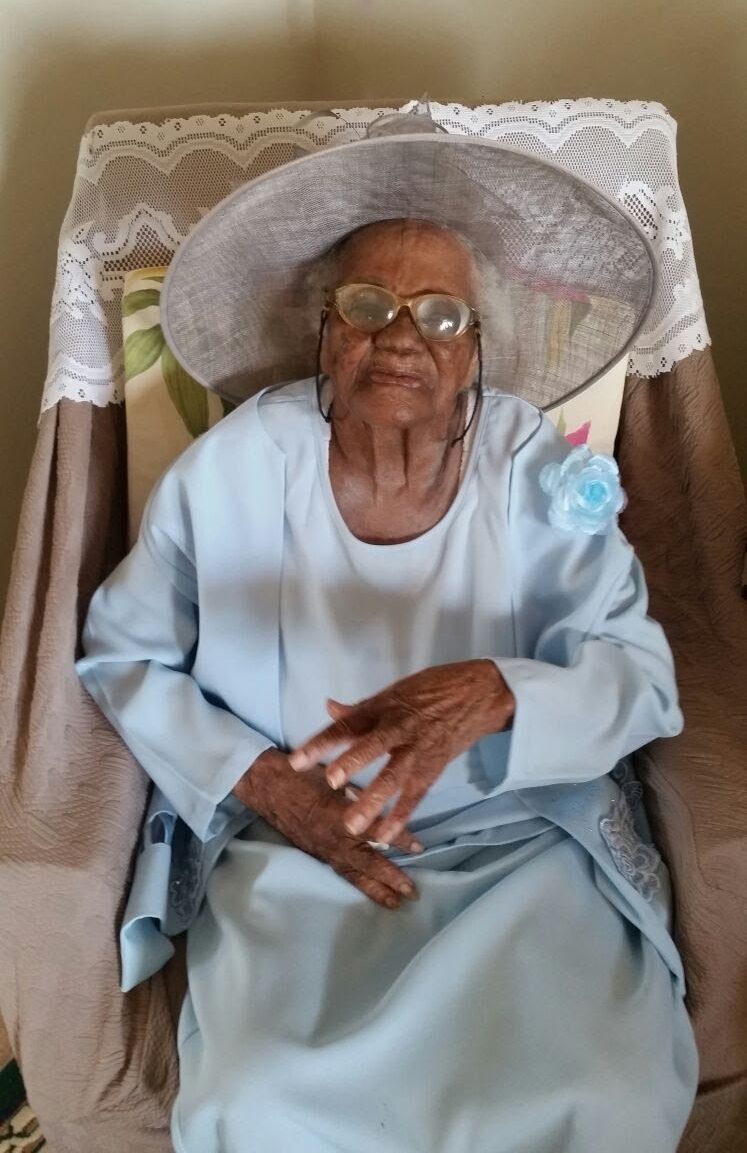 Louise McCollin
Sunrise: February 24, 1918 – Sunset: August 10, 2021
McCOLLIN – LOUISE CONSTANCE, also known as "Dolly Forde" or "Sister Mac", aged 103, of Congo Road, St. Philip and formerly of Gaskin Land, Bushy Park, St. Philip.
Mother of Marjorie Holder. Rupert Forde (USA) and the late Lyris Conliffe. Grandmother of Wayne and Peter Forde, Paul Holder, Trevor, Ronald, and Ralph Conliffe (USA), Roger, Hugh, Oliver and Wendy Shepherd and Maria Sealey. Great-Grandmother of many. Relative of the Forde, Gittens, and Conliffe families. Member and Friend of Stroud Land Christian Mission Church
The funeral leaves Lyndhurst Funeral Home, Passage Road, St. Michael on Tuesday, August 24, 2021 for Stroud Land Christian Church, where relatives and friends are asked to meet at 1:30 p.m. The cortege will then proceed to Bushy Park Cemetery for the interment. The family invites you to view the service via live streaming. Flowers may be sent to Lyndhurst Funeral Home no later than 11:00 a.m. on Tuesday. The body of the late Louise Constance McCollin will repose in the Colin Parkinson Memorial Chapel, Lyndhurst Funeral Home on Monday, August 23, 2021 from 4:00 – 6:00 p.m.
To view the live stream of the service, please click here.
To view the live stream of the burial, please click here.