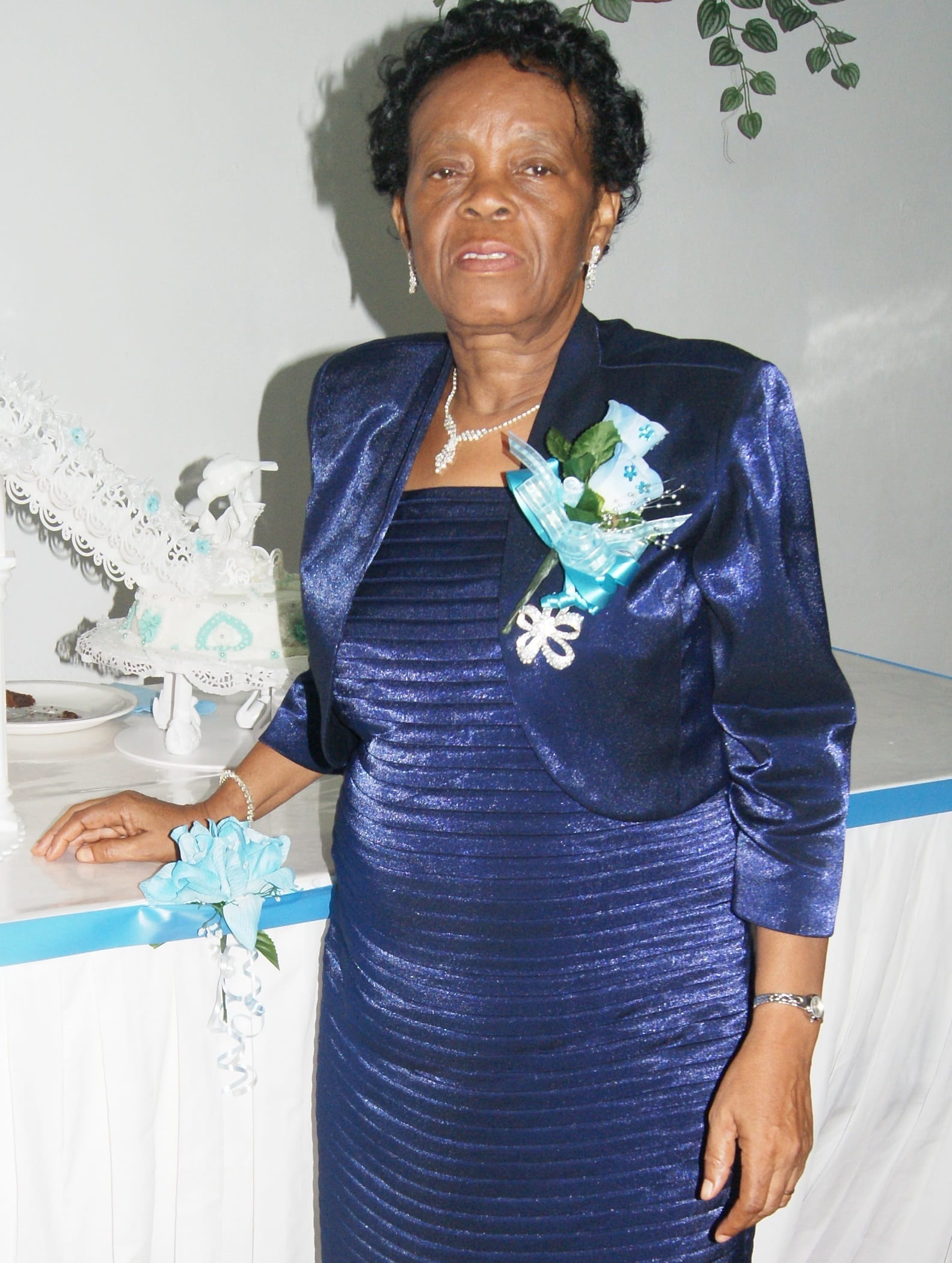 Lydia McCaskie
LYDIA AGATHA MCCASKIE, aged 76, of Russia Village, St Thomas, passed away surrounded by loved ones on March 13, 2020. Faithful member of the Breakthrough Centre.
Daughter of the late Fitzgerald and Ruthina McCaskie.
Beloved Mother of Maxine McCaskie-Blenman, Isaline McCaskie, Glenda McCaskie-Drakes (Teacher, Wilkie Cumberbatch Primary School), Frederick (Canada) and Irvin McCaskie (Network Administrator, B.R.A).
Grandmother of Inisha and Daniel McCaskie, Ilijah Kellman, Danielle Blenman, Ariyanna and Annabelle McCaskie.
Great grandmother of Janiah Dottin, Liam Elliot and Nathan Stanford.
Sister of Ione Rudder, Kathleen Burrowes and the late Adolphus Goring, Lawrence and Ann Mitchell.
Aunt of Greta Greaves, Erma Waterman, Velma Callendar, Avril Waithe, Yoralene Alkins, Shernelle Saul, Glenroy King, Judian, Maurvell and Gilmore Mitchell, Ione Carter, Shirley Thorpe, Patricia Morris, Julia and Angela Rudder, Marcia Eversley, Eudora Walker and Kelvin Burrowes.
Mother-In-Law of Randolph Blenman, Andrew Drakes and Natasha McCaskie.
Cousin of Geoffrey, Jean and Joan Forde and many others.
Relative of the Watts, Forde and Smith families.
Friend of Wavenie Carter, the Woodroffe family, the Bethell family, the Breakthrough Centre Community and many others.
The body of the late Lydia Agatha McCaskie will repose in The Colin Parkinson Memorial Chapel, Lyndhurst Funeral Home, Passage Road, St Michael on Tuesday, March 24, 2020, from 4:00 – 6:00 pm
There will be a private service at a later date.