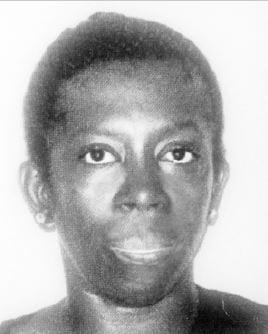 Marcelin Lenita Trotman
TROTMAN – MARCELIN LENITA, better known "Lenita", aged 44, of Spencer  Gap, Baxter's Road, St. Michael, formerly of 1st Ave Chapman Lane, St. Michael, entered peacefully into rest on January 24, 2018. Daughter of Waveney Trotman and the late Trevor Glasgow. Sister of Ronnie and Ryan Trotman. Aunt of Ronnel, Jamario, Renaco and Rommel Addison, Joshua Taylor-Trotman and Takobi Chandler. Niece of Esther (Sanitation Services Authority), Marguerita, Calvern, Mark (Central Police Station) and Hugh "Spookey" Trotman (dec'd), Marcia and Angela Chandler, Annette Lascelles and Patsy and David Glasgow. Cousin of Nicole Trotman (Surfside Restaurant), Trisha Trotman (Carlisle Laboratories), Andre Trotman (BCB Communications), Lance Trotman (Cave Shepherd), Ruenel Trotman, Kemar Trotman (Combermere School), Marcilin Marshall, Caleb Brandon and Nathalie Layne. Relative of the Trotman and Glasgow families. Devoted church sister of Marlene Atherley and Clifton Griffith. Friend of the Management and Staff of Bryden's Barbarees Hill, Rosemary Cumberbatch, the Cumberbatch family, Dorcus Williams, the Arthur family, Margaret (fish vendor of Baxter's Road) and many others.
The funeral leaves Lyndhurst Funeral Home, Passage Road, St. Michael on Saturday, February 03, 2018 for United Pentecostal Tabernacle, Bridge Gap, Black Rock, St. Michael, where relatives and friends are asked to meet at 2:00 p.m. for the service. The cortege will then proceed to Westbury Cemetery for the interment. Flowers may be sent to Lyndhurst Funeral Home no later than 11:00 a.m on Saturday. The body of the late Marcelin Lenita Trotman will repose in the Colin Parkinson Memorial Chapel, Lyndhurst Funeral Home, on Friday, February 02, 2018 from 4:00 – 6:00 p.m.