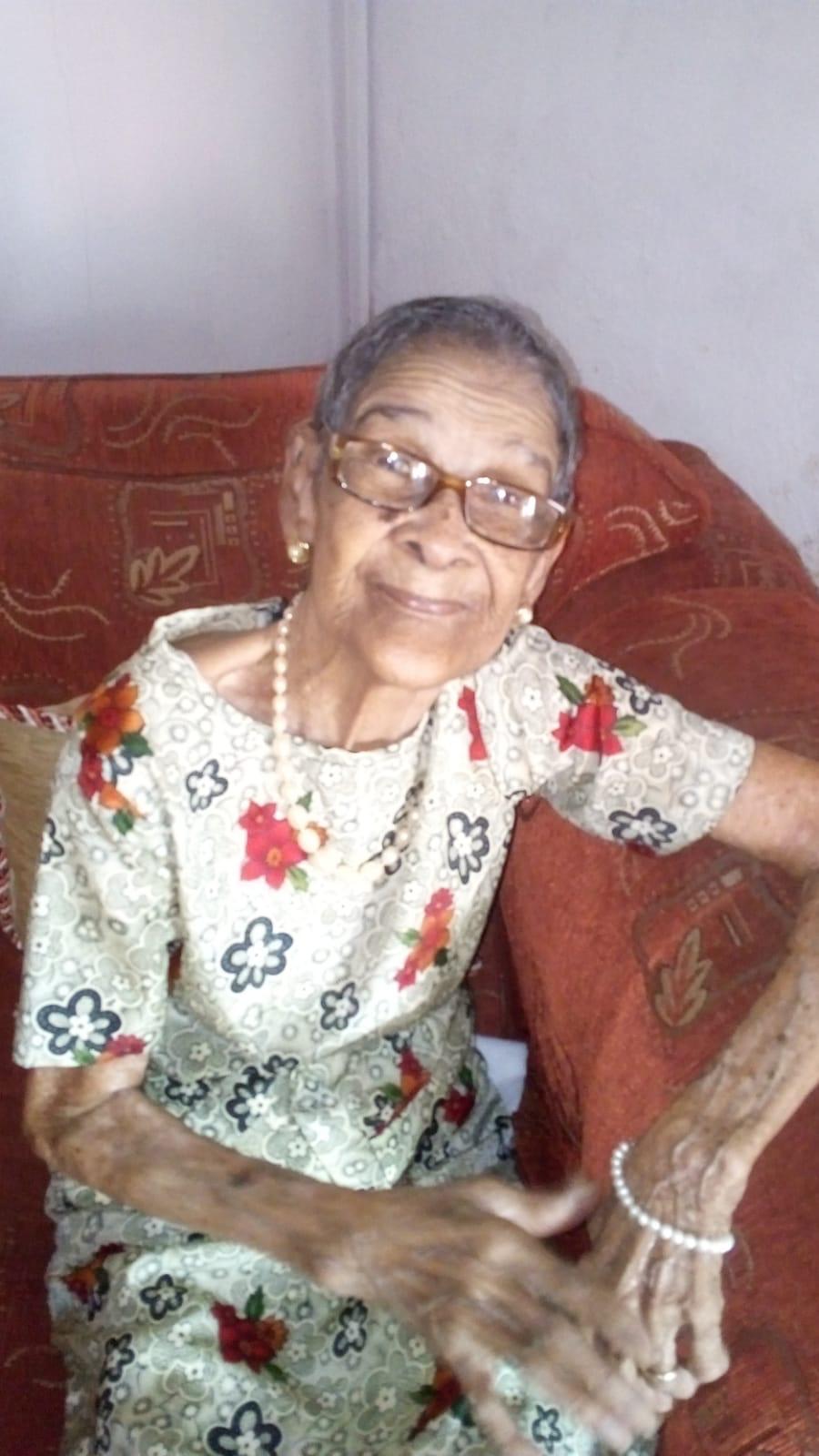 Marguereta Cheeseman
MARGUERITE GLENCORA CHEESEMAN nèe SIMMONS, of Queen Street, St. Peter, entered into rest on August 17, 2019.
Loving widow of Cecil Cheeseman.
Beloved Mother of Richard, John, Hammie and William Cheeseman, Janice Hassig, June Sandiford, Jackie Martinez, Beverley Alleyne and the late Tom Cheeseman.
Grandmother of Allison, Michelle, Leandra, Bianca, Rachel and Briana Cheeseman, Sharon Cozier, Debra Burnett, Junior Greene, Kelly Johnson, Ruan, Kaara and Amanda Martinez, Shani and Sacha Alleyne, Rashida Chandler, Tanya Welch, Julie Maynard and Janelle Skinner.
Great-grandmother of 7.
Great great-grandmother of 4.
Aunt of Ann Sharif, Sir David and Robin Simmons, Janette Greaves, Pat, Yvonne, Gladdie and Ed Whitehead.
Mother-in-law of John Sandiford, Ben Martinez, Cynthia and Patricia Cheeseman, Stanton Alleyne and Jackie Gill-Cheeseman.
Relative of the Simmons and Whitehead families.
Friend of Norma Babb, Monica and Izell Thurman, Carson and Margaret Howard, Beverly Forde, Ellie Yearwood, Robert Beckles, Oneta Hinds, Ronald 'Coucou' Jordan, and the Small and Payne families.
The funeral leaves Lyndhurst Funeral Home, Passage Road, St. Michael on Monday, September 02, 2019 for St. Peter's Parish Church, where relatives and friends are asked to meet at 2:00 p.m. for the service. The cortege will then proceed to St. Peter's Cemetery for the interment. The organist and members of the church choir are kindly asked to attend. Flowers may be sent to Lyndhurst Funeral Home no later than 11:30 a.m. on Monday.