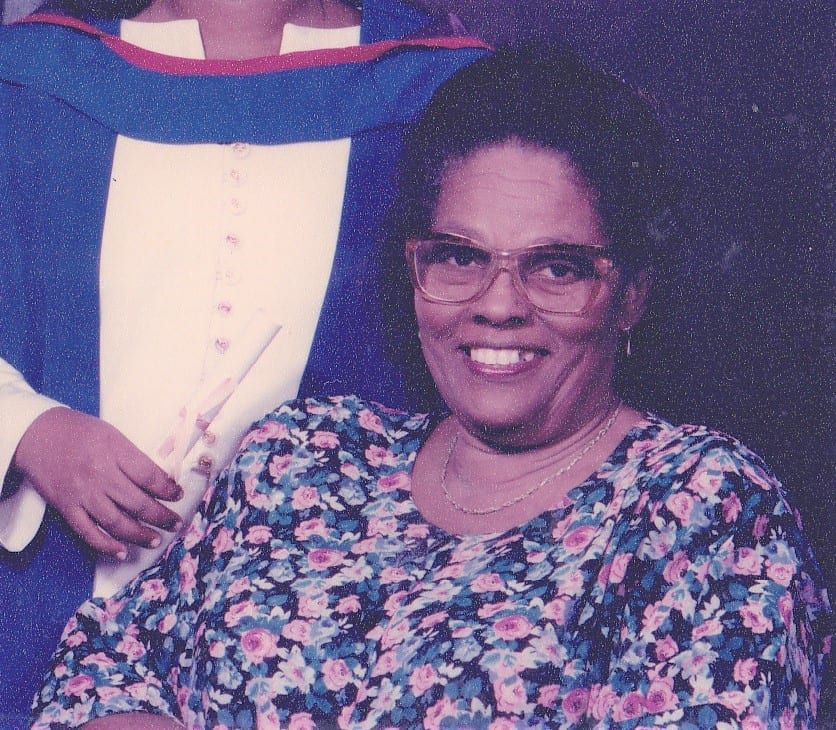 Maria Babb
Sunrise: 23 February 1932       Sunset: 18 February 2021
MARIA EDNA BABB, BSS (née Waithe), age 88 years (5 days shy of 89), late of 63 Glen Acres, St George and formerly of Elizabeth Park, Christ Church. Retired nurse and Sister-In-Charge of the Casualty Department, QEH. Lifelong avid member of the Barbados Boy Scouts Association, Cub leader (Kim), Assistant Chief Commissioner for Cub Scouts and founder of "Cuboree".
Daughter of Lawrence Brandford Waithe and Hildred Waithe née Webster.
Widow of the late Shirland Babb.
Mother of David Babb (formerly of NHC) and Dr. Dale Babb.
Grandmother of Alexandra Hennis.
Mother-in-law of Laurence Hennis.
Sister of Lawrence Bentley Waithe, Reverend Honor Waithe and Nell Harper Johnson née Waithe.
Aunt of Andrew Waithe (Canada), Thomas, Gregory (USA), the late John Edward and Joy-Ann Harper (USA).
Great Aunt of Thomas Harper Jr., Iman Derrick, Eric and Erica Harper and Nia Carter.
Sister-in-law of Stephen "Teddy" and Douglas "Dougie" Babb, Gloria and Coleen White.
Relative of the Waithe, Webster, Walcott, Thomas and Morris families.
Close friend of Ikin Alleyne, Edwena Armstrong, Erma Lorde, Joan White, Sam and Judy Wilkinson, Shirley Caddle, Tony Cave and Shirley Hall.
The family invites you to view the live streaming of the service on Wednesday, March 03, 2021 at 10:00 a.m. Flowers may be sent to Lyndhurst Funeral Home no later than 9:30 a.m. on Wednesday. The viewing will take place on Tuesday, March 02, 2021 from 3:00 – 5:00 p.m. in the Colin Parkinson Memorial Chapel of Lyndhurst Funeral Home.
To view the live stream of the service, please click here.