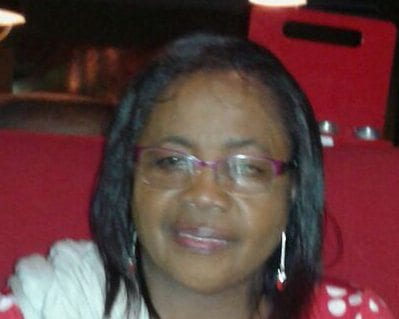 Maria Viola Bernstein
MARCIA VIOLA BERNSTEIN, of 217 Kingsland Terrace, Christ Church entered into rest on March 20, 2018.
Wife of Lewis Bernstein.
Mother of John, Sarah, Matthew and Cherish.
Grandmother of Sholto, Mischa, Lillianna, Zakiyyah, Leila, Eli, Zaire and Aria.
Sister of Charles Dottin (Canada), Jean Douglas and Margaret McDonald (both of USA) and Jacqueline, Sylvia and Ian Douglas.
Aunt of Shaniel, Charlessa, Clayon, Ian, Crystal, Ellian, Efram, Junior, Christopher and Shanika.
Mother-in-law of Shawnte and Tamara.
Sister-in-law of David Bernstein and Sandra Cumberbatch.
Relative of the Douglas, Dottin and Nightingale families.
The funeral leaves Lyndhurst Funeral Home, Passage Road, St. Michael on Wednesday, March 28, 2018, for St. George Parish Church, where relatives and friends are asked to meet at 2:00 p.m. for the service. The cortege will then proceed to Coral Ridge Memorial Gardens for the interment. Flowers may be sent to Lyndhurst Funeral Home no later than 11:00 a.m. on Wednesday. The family has specially requested everyone to wear green.