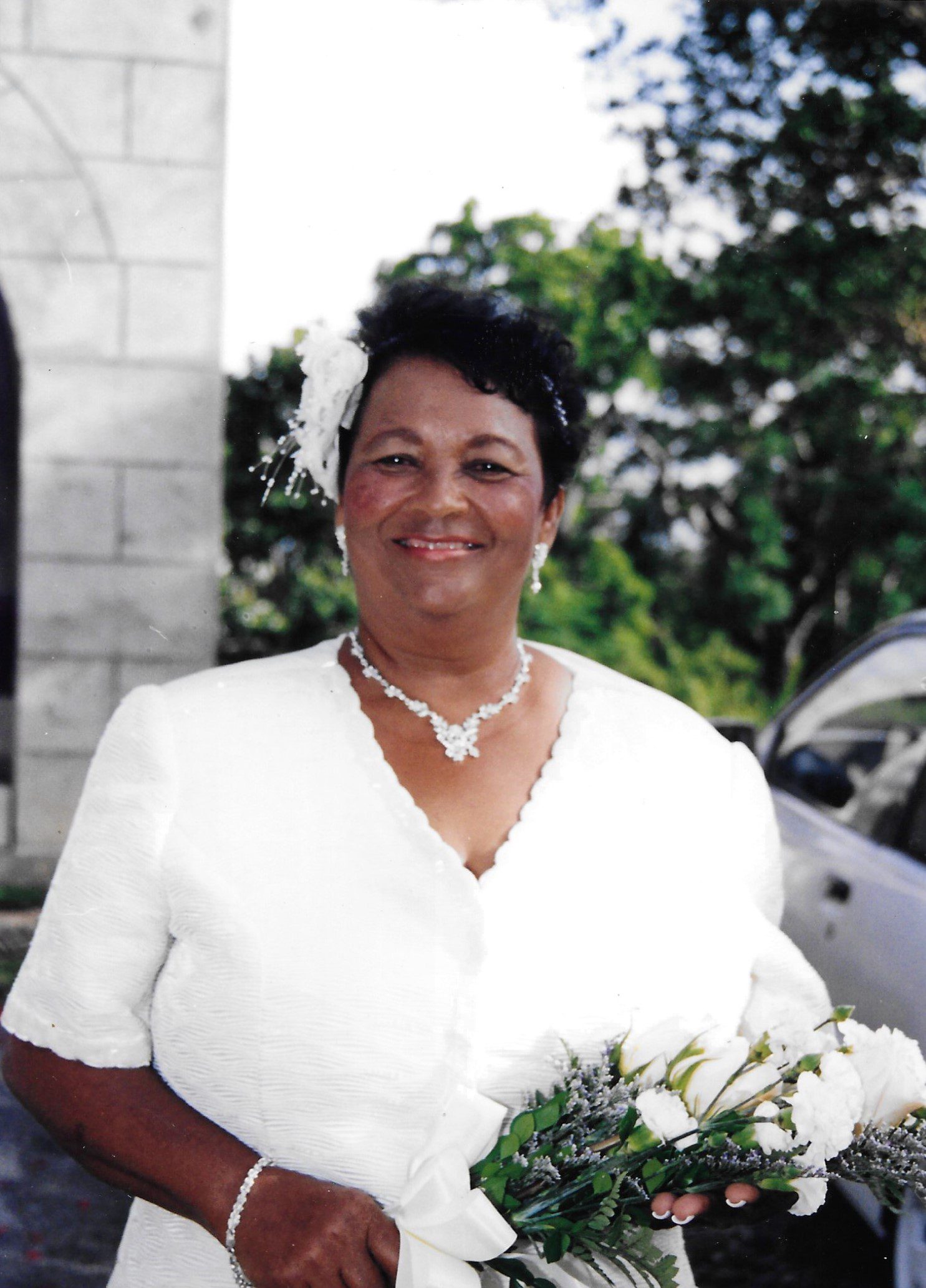 Marva Gilkes
MARVA DOLORES GILKES, affectionately known as Earleen, of Chance Hall, St. Lucy, entered into rest on March 26, 2022.
Wife of Kenneth Ifill.
Mother of Jennifer Dawson, Mark Brathwaite and Michelle Ifill.
Grandmother of Russell and Nathan Brathwaite and Vanessa Dawson.
Sister of Juanita Boyce (Canada) and Philip Gilkes.
Aunt of 6.
Sister-in-law of Yvonne Gilkes, Grantley and Jeffrey Ifill, Maureen Bain (USA) and the late John Boyce.
Mother-in-law of Renessa Brathwaite.
Cousin of Everton and Marjorie Edwards, Janet Mayers and Doris Kellman (USA), Leandra Gray Bowen and Gregory Branch.
Relative of the Gilkes, Brathwaite, Kellman and Branch families.
Friend of Jan Ward, Phyllis and Rufus Highland, the Highland and Downie families, the Boyce family of Canada and USA and many others.
A service of celebration and thanksgiving will be held on Wednesday, April 20, 2022 at St. Clements Anglican Church, where relatives and friends are asked to meet at 3:00 p.m. for the service and interment. The organist and members of the Church Choir are kindly asked to attend. Mourning colours are optional. Flowers may be sent to Lyndhurst Funeral Home no later than 12:00 p.m. on Wednesday. The body of the late Marva Dolores Gilkes will repose in the Colin Parkinson Memorial Chapel, Lyndhurst Funeral Home on Tuesday, April 19, 2022 from 4:00 – 6:00 p.m.
The family invites you to view the live streaming of the service; to view, please click here.