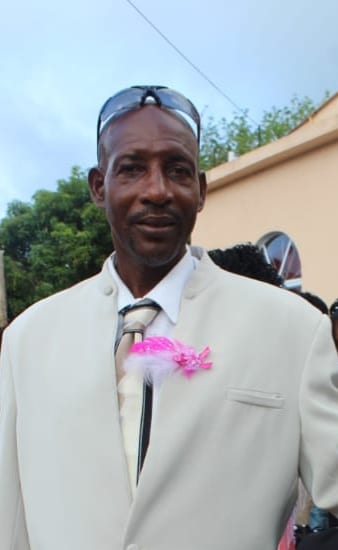 Michael Joseph
JOSEPH – MICHAEL, also known as "Cor Cor", aged 55, late of Lower Carlton, St. James and formerly of Monchy, St. Lucia entered into rest on February 17, 2021.
Son of Joseph "Taloo" Eguene and the late Maria "Adez" Sonson. Father of Mycah and Kamiyah. Fiancée of Stephanie Norbert. Brother of Celina (Martinique), Margaret, Antoinese, Magdalene, Brenda (all of St Lucia) and the late John Cotton. Uncle of Gibbs and Gibson (Canada), Simon (USA), Gilbert (England); Prince, Juliana, James, Melissa, Craig, Kendra, Jamal, Amanda, Sheridan, Chester, Brittany, Dylan (all of St Lucia); Fernella Wedderburn (Senior reporter at Barbados TODAY); Lisa and Rommel. Great uncle of many nieces and nephews. Friend of Lapo, Emile, Yvette, Florence, George, Trevor, Errol, Pricilla, Earl, Terry, James, Cyril, Mapi, Francis, Stanfield. Relative of several others and friend of many, too numerous to mention, both here and aboard.
The family invites you to view the service on Friday, March 12, 2021 at 1:00 p.m. Flowers may be sent to Lyndhurst Funeral Home no later than 11:00 a.m. on Friday.
To view the live stream of the service, please click here.