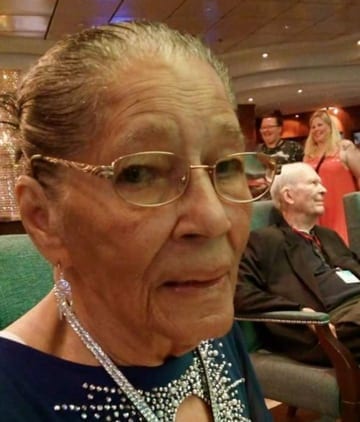 Muriel Cynthia Branker
MURIEL CYNTHIA BRANKER, formerly of Queens, New York and Two Mile Hill, St. Michael, entered into rest on June 06, 2018.
Wife of Edward Seymour Branker.
Mother of Vic Fernandes, Michelle Berger, Evette Cope, Gerald Branker, Katherine Stromberg, Suzette Foster, Juliette Branker, Charmaine Layne, Silvia Winitsky and Mei-ting Chin-Luisi.
Grandmother of 23.
Great-grandmother of 14.
Aunt of Kevin, Ginger, Meta, Tony, Jenny, Michael, Jeffrey, David and many others.
A service of celebration and thanksgiving will be held on Tuesday, June 19, 2018, at St. Patrick's Roman Catholic Cathedral, Jemmotts Lane, St. Michael, where relatives and friends are asked to meet at 2:00 p.m. for the service. The cortege will then proceed to Coral Ridge Memorial Gardens for the interment. Flowers may be sent to Lyndhurst Funeral Home no later than 11:00 a.m. on Tuesday. The body of the late Muriel Cynthia Branker will repose in the Colin Parkinson Memorial Chapel, Lyndhurst Funeral Home on Monday, June 18, 2018, from 4:00 – 6:00 p.m.