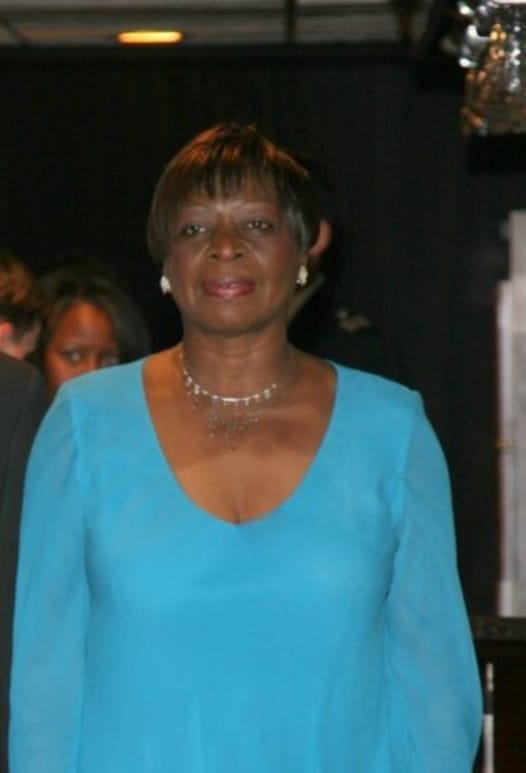 Myrna Maxwell
"Always loved, will never be forgotten, forever missed"
 MYRNA JOAN OLYNTHIA MAXWELL, better known as "Joan", aged 71, formerly of Maycocks Terrace, St. Lucy entered into rest on April 28, 2019. She was a faithful member of St. Lucy Parish Church and its choir as well as a retired Conservation Officer at CLICO (Resolution Life).
Daughter of the late Milton and Myrtle Sandiford.
Beloved wife of Gordon C. Maxwell.
Mother of Don, Sean, and Vicki Marshall and Rommel Maxwell.
Stepmother of Marguerita Boyce, Gordon Maxwell Jr., and Corey Collymore.
Grandmother of Nicoia Maxwell, Shonica Ishmael, Nia Marshall, Christine Carmichael, Jalen Boyce, Bryan, Nicholas and Nathan Maxwell, Yohance Marshall and Arielle Maxwell, Dicoreya and Dicyrah Collymore.
Sister of Michael Alleyne, Janet, Doreen, Rosita and Glyne Sandiford (USA) and the late Victor, Euclid and Everett Sandiford.
The funeral leaves Lyndhurst Funeral Home, Passage Road, St. Michael on Friday, May 10, 2019, for St. Lucy Parish Church, where relatives and friends are asked to meet at 2:00 p.m. for the service. The cortege will then proceed to Mount Pleasant Memorial Gardens, Pleasant Hall, St. Peter for the interment. Flowers may be sent to Lyndhurst Funeral Home no later than 11:00 a.m. on Friday. The body of the late Myrna Joan Olynthia Maxwell will repose in the Colin Parkinson Memorial Chapel, Lyndhurst Funeral Home on Thursday, May 09, 2019 from 4:00 – 6:00 p.m.