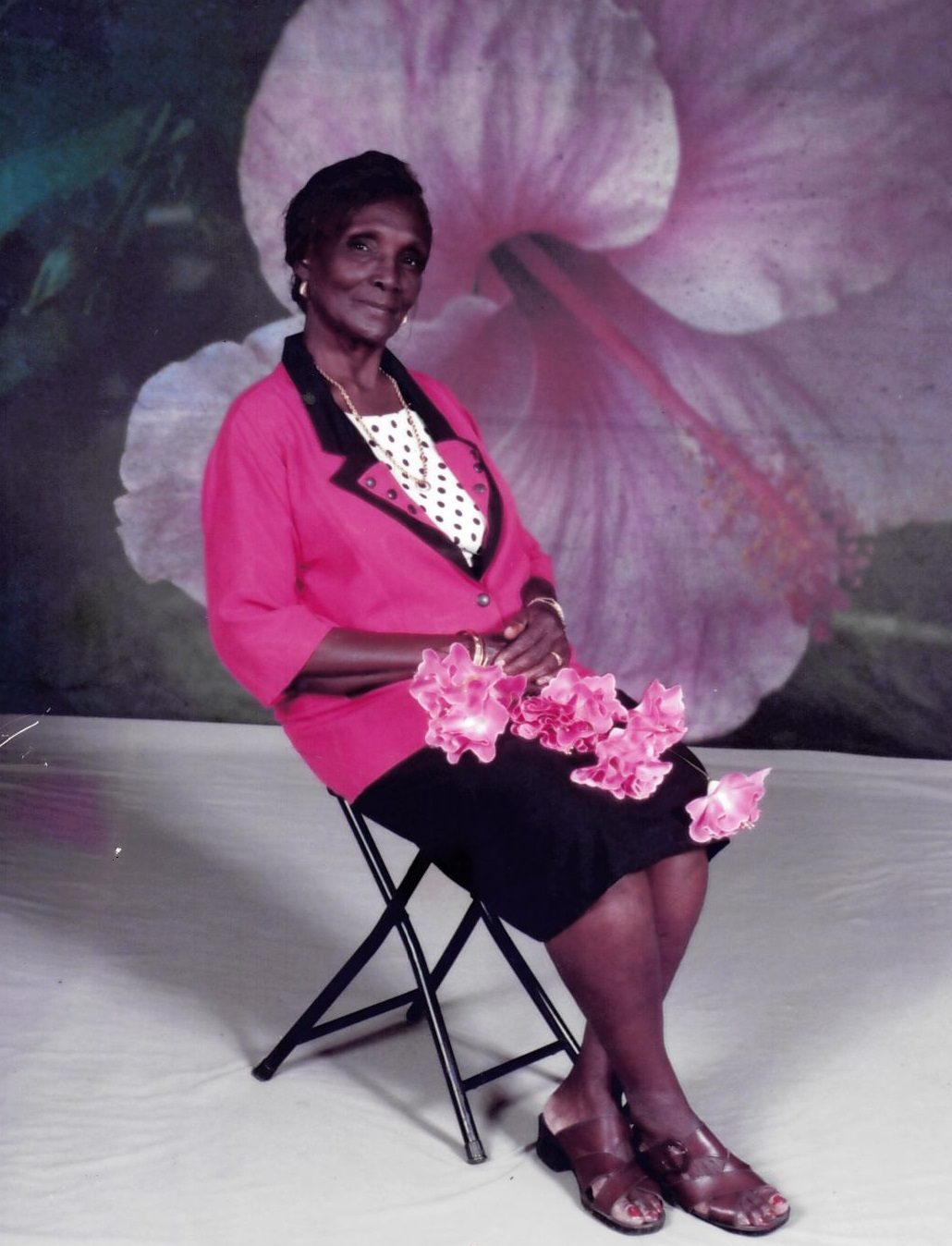 Myrtle Jordan
MYRTLE LAVINIA JORDAN, aged 97, of Pillersdorf Development, Grazettes, St. Michael entered into rest on May 24, 2023. Member of the St. Vincent de Paul Society and the Legion of Mary.
Mother of Nelda, Glyne and Cedric Jordan and Beverley Pounder.
Great-grandmother of Debbie, Karen, Roger, Omar, Tony, Karis, Delmar, Kareem, Sherene, Ria, Justin, Keira, Omari, Oshea, Calissa, Logan, Domani and Jada.
Great-great- grandmother of Natari, Nyomi and Kyrie.
Aunt of Vincent Alleyne and Walter Carter.
Mother-in-law of Francis Pounder and Sondra Jordan.
Friend of Daphnie, Nancy, Helen, Vernese, Mrs. Rollins, Theresa, Mrs. Holder, Andrea and many others.
A service of celebration and thanksgiving will be held on Tuesday, June 6, 2023 at Our Lady Queen of the Universe, Black Rock, St. Michael, where relatives and friends are asked to meet at 2:00 p.m. The cortege will then proceed to Westbury Cemetery for the interment. Flowers may be sent to Lyndhurst Funeral Home no later than 11:00 a.m. on Tuesday. The body of the late Myrtle Jordan will repose in the Colin Parkinson Memorial Chapel, Lyndhurst Funeral Home on Monday, June 5, 2023 from 4:00 – 6:00 p.m.
The family invites you to view the live streaming of the service; to view, please click here