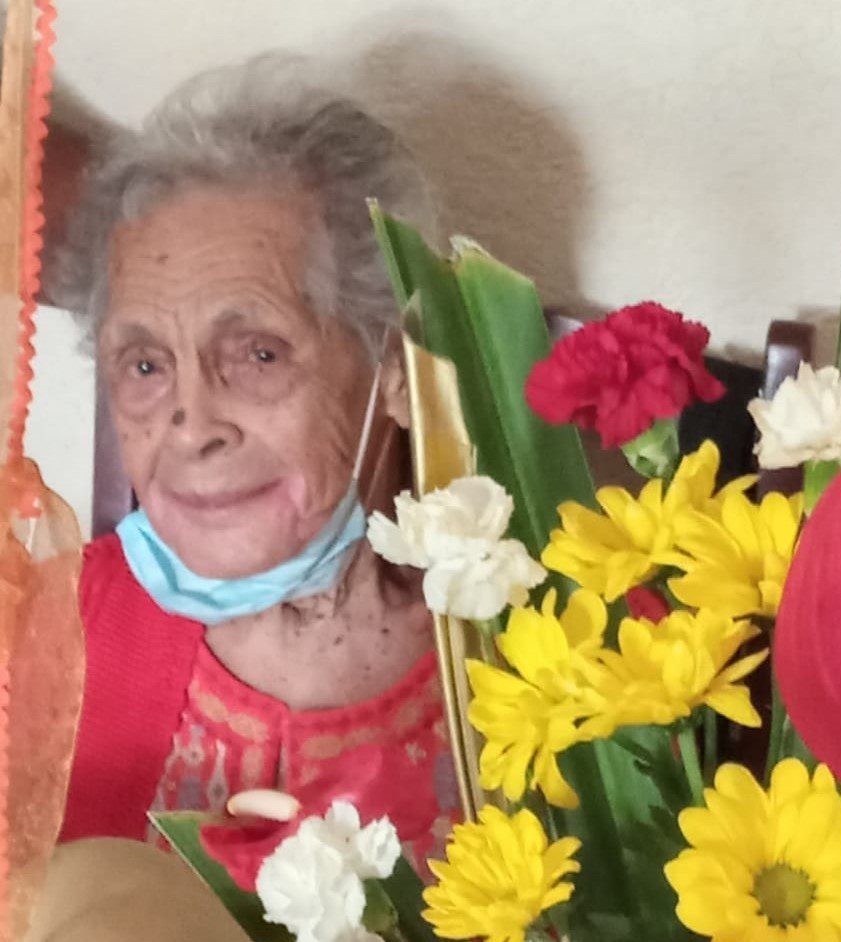 Myrtle Marshall-Beckles
MARSHALL-BECKLES, MYRTLE ELISE, better known as "Mum ", of 4th Avenue, Manning's Land, Bank Hall, St. Michael.
Wife of the late Sydney Beckles.
Daughter of the late Miriam Marshall and Aubrey Fitzosbert Ward.
Mother of Betty Marshall-Gill, June Gale and the late Trevor and Marilyn Marshall.
Stepmother of Angela Beckles-Moore, Colleen Dottin-Jones and Sean Griffith.
Grandmother of Peter, Trevor Jr, Neil, Simon and Sharon Marshall, Natalie Maughn, Gregory, Ingrid and Ian Gale.
Step-grandmother of Sherry-Ann Husbands and Davian Griffith.
Great-grandmother of 15.
Great great-grandmother of 3.
Sister of Pearl Osbourne and the late Audrey and Roy Marshall.
Aunt of Hartley Griffith, Joan Lewis, Sylgene Clarke, Emmerson, Lisle and Richard Marshall and Lasaunta Osbourne.
Mother-in-law of Joyce Marshall and Tony Gill.
Relative of Dale Maughn, the Marshall, Ward and Beckles families.
Friend of Lionel Newton, the Mayers, Humphrey, O'Neal, Phillips and Evanson families.
A thanksgiving service will be held on Thursday, February 23, 2023 at the King Street Seventh-day Adventist Church, where relatives and friends are asked to meet at 10:00 a.m. The cortege will then proceed to Westbury Cemetery for the interment. Mourning colours are optional. Flowers may be sent to Lyndhurst Funeral Home no later than 7:30 a.m. on Thursday.
The body of the late Myrtle Marshall-Beckles will repose in the Colin Parkinson Memorial Chapel, Lyndhurst Funeral Home on Wednesday February 22, 2023 from 4:00 – 6:00 p.m.
The family invites you to view the live streaming of the service; to view, please click here.