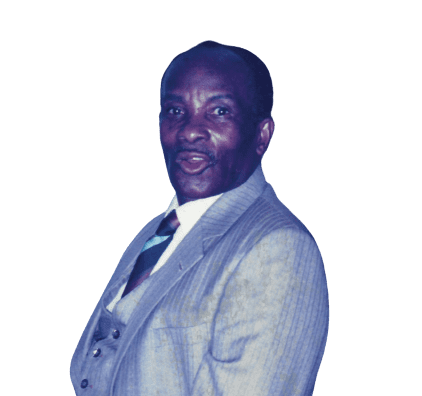 Noel D'Oyley
NOEL GEORGE D'OYLEY, of 64 Kingsland Park, Christ Church and formerly of the United Kingdom, entered into rest on August 19, 2021. Founding Member of the Deliverance Pentecostal Assembly of Whitehall, St. Michael.
Husband of Carlotta D'Oyley.
Father of Cecil D'Oyley.
Grandfather of Jason, Shanea and OD D'Oyley.
Great-Grandfather of 3.
Brother of Pearl, Dillworth, Clifford and Elijah D'Oyley (Jamaica), Henrietta Thomas (Canada), Hyacinth Aames (UK), Thelma Hunte and Ronald D'Oyley (USA) and the late Hopeton D'Oyley (Jamaica).
Father-in-law of Maureen D'Oyley.
Uncle of Pauline Walker and 14 others.
Great Uncle of many.
Brother-in-law of Jeffrey Hunte, Arlonia D'Oyley (USA) and Jean D'Oyley (Jamaica).
Adoptive Father of Rev. Hebron Michael and Adrian St. Hill.
Relative of the D'Oyley, Austin, Reed, Blackwood, Scott and Arthur families.
Friend of Mr. and Mrs. Gordon (UK) and many others.
The funeral leaves Lyndhurst Funeral Home, Passage Road, St. Michael on Saturday, September 04, 2021, for Deliverance Pentecostal Assembly, Whitehall, St. Michael, where relatives and friends are asked to meet at 10:00 a.m. for the service. The cortege will then proceed to Coral Ridge Memorial Gardens for the interment. The family invites you to view the service via live streaming at www.lyndhurstfuneralhome.com/events/noel-doyley Flowers may be sent to Lyndhurst Funeral Home no later than 7:30 a.m. on Saturday. The body of the late Noel George D'Oyley will repose in the Colin Parkinson Memorial Chapel, Lyndhurst Funeral Home on Friday, September 03, 2021, from 4:00 – 6:00 p.m.
To view the live stream of the service, please click here.