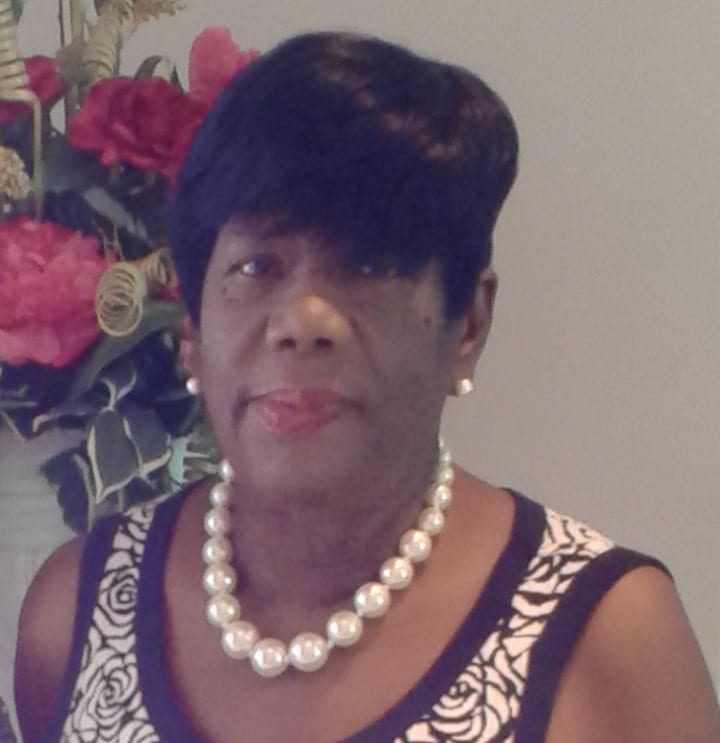 Norma Cynthia Fields
NORMA CYNTHIA FIELDS, affectionately known as "Cynthia", of Clarkes Gap, Spooners Hill, St. Michael, entered into rest at the Queen Elizabeth Hospital in her 62nd year. Retired Island Constable attached to the Holetown Police Station.
Daughter of the late Doris Reece and Fitzgerald Jones.
Wife of Everton Fields.
Mother of Carolyn Holder, Kathy-Ann Reece (BWA), Karen Haynes and Tracia Worrell.
Grandmother of Madonna, Rachele and Darius Reece, Rochelle Haynes and 11 others.
Great-grandmother of 18.
Beloved sister of Oscar and Jocelyn Reece, Cora Jordan Rimple, Cecil Rimple, Jennifer Parris (USA), Norma Rimple, Linda Batson and five others.
Aunt of Maureen and Diane Reece, Maria and Janelle Rollins, Angeline, Sonia and Ronald Reece, Deanne and Anne Maria Rollins, Rosie Holder and many others.
Niece of the late Edna Antrobus.
Cousin of Lance, Vera, Wendy and many others.
Friend of Elmonte St. Hill, Colin Cox, Mrs. Weekes, Carl Forde and many others.
Special friend of Nancy Drakes of the Nightengale Home, Angela Springer (Personal Nurse), Athelston Medford, Lorna and the staff of Cyrilene Daycare.
Relative of the Forde and Reece families.
The funeral leaves Lyndhurst Funeral Home, Passage Road, St. Michael on Saturday, May 05, 2018 for Abundant Life Assembly, Bank Hall Main Road, St. Michael, where relatives and friends are asked to meet at 10:00 a.m. for the service. The cortege will then proceed to Westbury Cemetery for the interment. Flowers may be sent to Lyndhurst Funeral Home no later than 7:30 a.m. on Saturday. The body of the late Norma Cynthia Fields will repose in The Colin Parkinson Memorial Chapel, Lyndhurst Funeral Home on Friday, May 04, 2018 from 4:00 – 6:00 p.m.