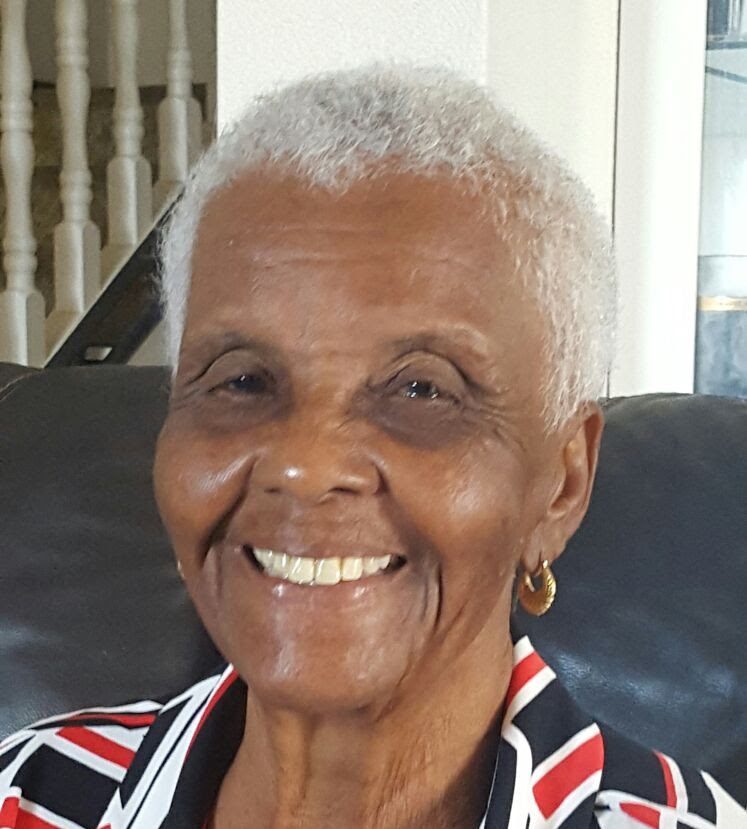 Norma Gooding
NORMA GOODING, age 86, also known as 'Pearl Goddard' of Eastbourne St Philip, entered peacefully into rest on March 22, 2023. Seamstress and School Meals Server.
Beloved daughter of the late Tilveal and Violet Goddard.
Mother of Trevor Gooding (Taxi Operater), Hanief Gooding (Sandy Lane), Delvin Gooding (landscaper), Barry Weekes, Sheryl Worrell (GAIA Inc), Valerie Grazette (CIBC FCIB), David and Ian Goddard (both of the Cayman Islands).
Grandmother of Kim and Stefan Gooding (B'dos Police Service), Valance and Carrie-Lynn Grazette, Kemar, Andre, Christopher and Christina Gooding, Dario Smitten, Dalenis, Demari, Rachel, Matthew and Ruth Goddard, Romario Noel and the late Stacia Gooding.
Sister of David Goddard (UK), Joseph Goddard (Formerly of NUPW), Ishmael Goddard (Cayman Islands), Cynthia Gittens, Angela Dangleben ( Carrington & Sealy), Wendy Sobers and the late Douglas Thorpe (UK), Glenville Scott (Canada), Naomi (Lena) Trotman, Marjorie Goddard and Edith Young.
Adoptive mother of Roscoe Goddard (USA).
Mother-in-Law of Jennifer Lucas-Gooding, Carson Grazette, Marcia Gooding, Gisela Goddard and Michael Worrell.
Relative of the Goddard, Thorpe, Clarke and Fields families.
Friend of Hetha Yarde, Isalene Layne, Frank Mason, Pearl McCollin and many more.
Special thanks to St. Philip Family Care Nursing Home, especially Nurses Britton and Garrison.
A Service of Thanksgiving celebrating the life of Norma Gooding will take place at The Church of the Holy Trinity, Ruby, St Philip on Friday, March 31st, 2023, at 3:30PM followed by the interment. A pre-viewing will take place at Lyndhurst Funeral Home, Passage Road, St. Michael on Thursday, March 30th, 2023, from 4:00 p.m. to 6:00 p.m. Flowers may be sent to Lyndhurst Funeral Home no later than 11:00 a.m. on Friday.
The family invites you to view the live streaming of the service; to view, please click here.